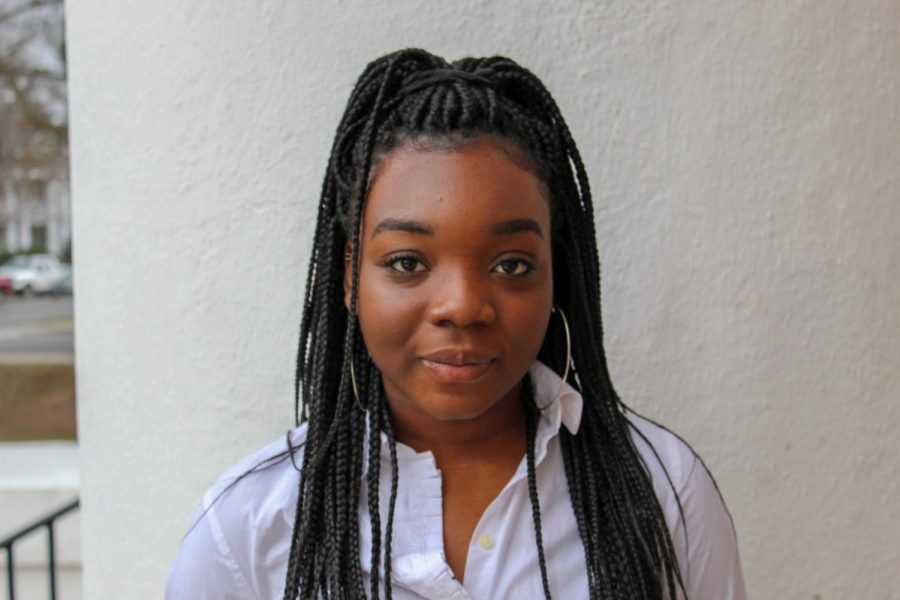 Lydie is a junior, international student coming from Mali, West Africa, double majoring in
business administration and communication studies. When she is not studying, she likes to sing,
read, write, draw, edit videos and learn more every day. Lydie's dream is to one day be able to
run her own company.
Lydie Kodio, Multimedia Editor
Oct 29, 2020

Student Entrepreneur: Introducing Coi Okaroh & Nkechi's Handmade Keychains

(Story)

Oct 08, 2020

Averett professors open up about COVID-19 challenges

(Story)

Sep 18, 2020

Tips to help Averett Students Manage Stress and Anxiety while in school during COVID-19

(Story)

Oct 17, 2019

Phillip Mitchell, a valuable addition to the Averett Family!

(Story)

Oct 17, 2019

Jessica McConnell, New Coordinator for Averett!

(Story)

Oct 08, 2019

Sister4Sister, a very promising club on campus

(Story)

Sep 10, 2019

Averett University Enhances Campus Safety and Security Measures

(Story)

Apr 11, 2019

Share My Passion with Jordan Jones

(Story)

Mar 19, 2019

Share My Passion with Adrian Earle

(Story)

Feb 28, 2019

Controversy of an Instagram Page: Students Complain About Mold and Mildew on Campus

(Story)