Sister4Sister, a very promising club on campus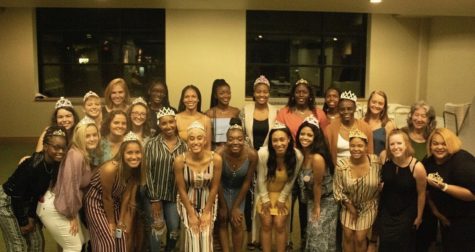 There are a lot of clubs on Averett University's campus. Brother4Brother, Black Student Union, the International Club, the Anime Club, the Criminal Justice Club are just a few of the clubs students can join. One of our newer clubs is showing lots of promise — Sister4Sister (S4S). S4S was founded by Ravyn Johnson, president of Sister 4 Sister, and a senior majoring in communication studies.
"Seeing the divide among the women here at Averett really caused me to start the club. I felt as though there was a misunderstanding between the women here. We all relate in some way but there wasn't a way for us to all sit down in one room and talk about it. I felt like this club created that space for just us," Johnson said.
In fact, S4S focuses mostly on teaching young adult women how to love themselves, accept their qualities and their flaws, overall provide them with a new perspective on how to see life and how to be a success in society rather than a victim of it. It teaches them at an early stage in their college life experience how to behave as a woman, how to handle daily life challenges and it also teaches them the right etiquette such as dressing professionally. In fact, every Thursday, the Sisters dress for success (business casual dress code) as they will one day be required to do so when they officially graduate and get a job. The club aims to empower women on campus so they can be their best selves, be outstanding women in society.
Established last semester, so a year old now, S4S already has 33 active members who share the same feeling, as they felt that the club was providing them with a safe haven where they could just open up and share personal stories to uplift one another. 
"The purpose of the club is to bring women together and create a safe space for us to express ourselves and understand one another,"  Johnson said.
Meeting bi weekly on Thursdays at 12:00 pm, during each meeting the S4S members discuss societal topics presented by the e-board which is comprised of: Johnson, who serves as president; Aniyah Hubert, majoring in marketing and psychology, the vice president; Lindsey Bateman, majoring in biomedical science and minoring in music performance, the social media representative;  Nia Mullins, majoring in nursing, the treasurer, and lastly Coi Okaroh, majoring in psychology, communication representative.  
Sister4Sister, also is very engaged in bringing life and good vibes to Averett's campus. Last semester, they held several events such as "The Battle of the Sexes" which was a discussion session open to everyone in which people could be together, hear and express their opinions, viewpoints on gender disparities. Or on a less serious note, partnering with the PKNupes Club, they held a cookout where everybody could just spend a good time while eating, dancing and playing. This semester, their first event was the induction ceremony of over 15 new members.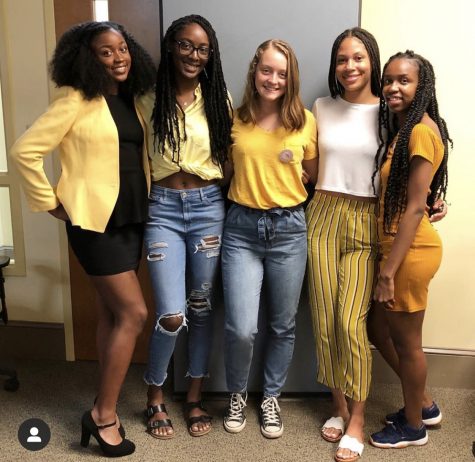 Since Johnson is a senior, one can wonder what will be the future of this thriving club on campus and how it will kept held together.
"Although I will be graduating in May, I know that the club will be in good hands with all of the beautiful young ladies who have joined and grown with me as we have taken this journey together. We are still new but seeing the drive in their eyes,it really makes me confident that they want the sisterhood bond just as much as I do,"  Johnson, said.
Even though fairly new on campus, Sister4Sister had a really good and very encouraging start and one can only hope for it to grow bigger and bigger over the years.