Reporter Lydie Kodio interviews Jordan Jones about her passions in photography, poetry and dance.
Reporters Rosa Morales and Jacorey Burley talk with students about The Chanticleer's new website.
Reporter Isaiah Grice talks with Clifton Glover, the Director of Football Operations, about the new changes...

Loading ...
Staff Profile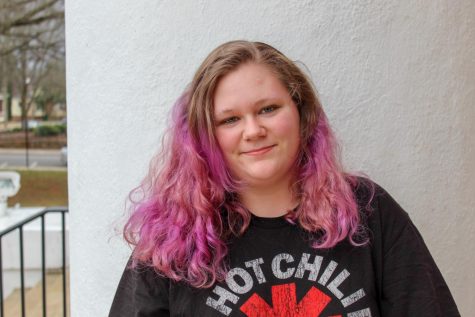 Haley Farthing
Writer
Haley is a freshman majoring in English with a teaching license and minoring in journalism. Her dream job is to be a paramedic or an English teacher. Her hobbies include playing a the flute, volunteering...