Student Entrepreneur: Introducing Coi Okaroh & Nkechi's Handmade Keychains
Warren Bennis, American scholar, organizational consultant and author, widely regarded as a pioneer of the contemporary field of Leadership studies once said "Leadership is the ability to translate vision into reality."
For years now, Averett University has been the nest where several entrepreneurs saw their dreams take birth and blossom, and to this date it seems as though this statement is still true.
In fact, Coi Okaroh, a senior majoring in psychology (clinical/counseling & biological) and sociology from Williamsburg, Virginia recently started her own business at only 21 years old. The business is called Nkechi's Handmade Keychains and consists in making and customizing letter and zodiac sign keychains. 
When starting a business, it's important to have a spark of creation and a positive motivation to drive you to success.
"What motivated me to start my own business was my sister, my friends and my boyfriend. My sister has her own small business and I continue to see it grow everyday. I see how happy it makes her to be able to create things for people and I wanted that same thing for myself. My friends and boyfriend have been my biggest supporters since I first thought of the idea. Their encouraging words truly made me step out of my comfort zone. I've always been a behind the scenes kind of person but putting myself out there is something I'll never regret. Black small owned businesses are being shown a lot of love and I wanted to be a part of history and be able to share my own story," Okaroh said.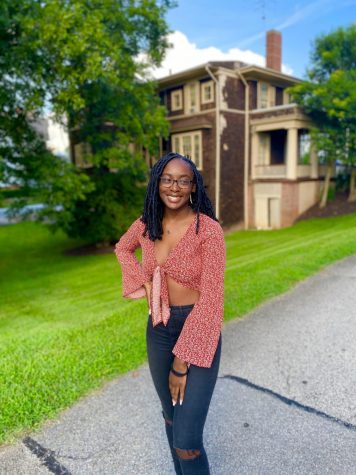 Although some people might think that being an entrepreneur is an easy thing to do, there is a lot of brainstorming that goes into the conceptualization process of the business itself. Identifying its nature, finding out what to create and sell and figuring out what audience to target isn't as simple as it seems. Passion is the key word. 
"I've always had a fascination with keychains. Whenever my family or friends went on trips I would always ask them to bring one back for me. Each keychain was creative and artistic so I thought instead of asking for one, why not start making my own. Eventually I would want to do more than just keychains. People really like them so I know whatever I start to make next, people will also like it," Okaroh said. 
As an entrepreneur, owning a business should mean something. The products sold need to resonate and reflect both customers and vendors on a personal level while meeting all needs and wants, otherwise, the essence of the business will die. 
"Owning a business means a lot to me. It's something I'm passionate about and I have so much fun creating things for people. I feel like I'm learning a lot about myself and being part of the small business world and how it works. I've learned to be way more responsible with time management as well," Okaroh said.
"Everyone has a different personality and way of doing things. I think adding your own flair to things is really what makes the business genuine and fun. People tend to gravitate towards businesses that are creative and one of a kind."
Like Jim Rhon, American entrepreneur, author and motivational speaker once said: "Practice is just as valuable as a sale. The sale will make you a living; the skill will make you a fortune." Oftentimes, entrepreneurs become successful human beings not because of luck but because of hard work and dedication they put towards developing the skills that they use to create and innovate. And Okaroh's creation of keychains is no exception to the rule. 
"To create my keychains, I start by mixing resin and hardener for about 3 minutes until I see little to no bubbles. I then pour the resin into the mold along with whatever flakes, flowers, glitter, or pigment my customers would like. Once all that is made to their liking, I let the orders harden for about 3 days then I take it out and drill a small hole to put the hook/key ring to it. From there I package it and either ship it off or deliver it," Okaroh said. 
Starting a business and running it may sound easy to do, however, sometimes, challenges may occur and then, knowing how to deal with them is what will set one entrepreneur apart from another.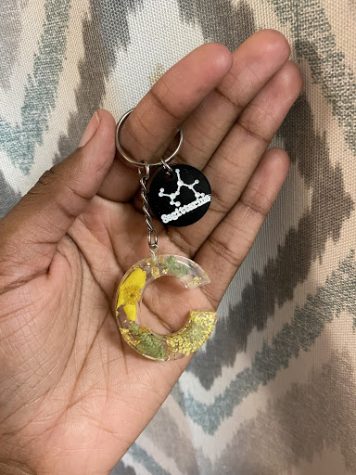 "Some challenges I've faced were if I wanted to go all out with my business. Meaning, I wanted to get expensive items and label makers so I looked more professional but I didn't want to buy all those items and not have any customers. Another challenge was thinking no one was interested in my business. I hesitated for days before I actually posted that I was starting my own business. It's normal to have those thoughts but I soon realized that the right customers will gravitate towards me and I had nothing to worry about," Okaroh said.
"Also, I am doing everything by myself. I occasionally have my boyfriend record for me but overall it's all me. Sometimes this can be a challenge because if I need to take a break from making keychains for something school related I have no one to pick up where I left off so there's a delay. Life is all about balance whether that be your social life, school, work, etc."
Ambition, drive, work ethic and passion are an excellent start up recipe when it comes to entrepreneurship. A business owner would not own anything if they did not start dreaming and put in work so that their dreams can come true. A question that many business owners try to answer over the years is the one of their hopes, dreams and goals for the near future and long term. Are they static? Are they moving? Are they becoming more and more intense over the years? In Okaroh's case, positivity and growth are part of the answer.
"My hopes for the future is to eventually start my own website and get customers from different continents and countries and hopefully sell out . Long term, I want to start making bigger pieces of art and just overall more items. I want my business to flourish and overall just have fun making art for people," Okaroh said. 
If interested in ordering keychains from Okaroh, one can follow her on her Instagram page at @nkechis.keychains and contact her for more details about orders.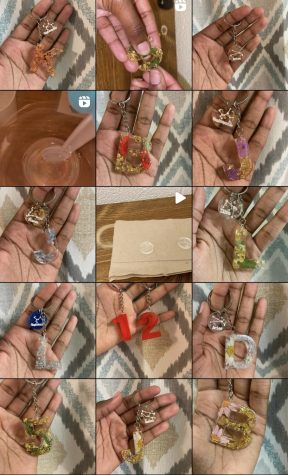 About the Contributor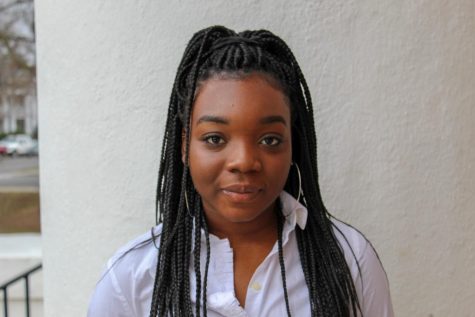 Lydie Kodio, Multimedia Editor
Lydie is a junior, international student coming from Mali, West Africa, double majoring inbusiness administration and communication studies. When she is...