Jessica McConnell, New Coordinator for Averett!
Lydie Kodio, Multimedia Editor - Writer
October 17, 2019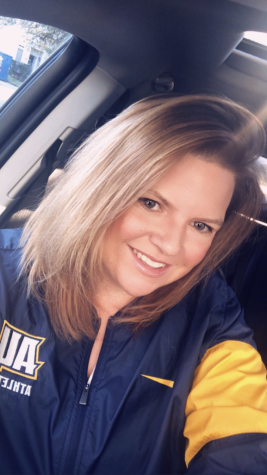 As we all know, seeing people come and go is all part of the institutional cycle. Recently, Averett has seen a lot of its staff members leave but it has also welcomed a lot of new valuable faces for this semester. Jessica McConnell is a new addition to the family. 
Being the Coordinator for Student Engagement on campus, McConnell works directly with clubs and organizations on campus by helping them program different sorts of activities to better campus life.
"I love working with students on a regular basis and my main responsibilities include getting events on campus and working with clubs and orgs by helping them grow on campus. I help with their rosters, and I also help in doing events on campus," McConnell said.
Keeping college students interested and getting them to participate in activities can be very challenging. McConnell's job also consists of making sure social interaction is present in order for students to fully enjoy their college life experience. 
"Coming up with new events to bring on campus and helping clubs and orgs decide what events to have on campus are daily challenges. However, seeing how much students are involved and wanting to help program is a very good surprise," McConnell said. "Not always do they just participate but they also enjoy setting up and just working the event."
Appreciated from the students for her will to always help and improve a situation, McConnell's work days are very busy yet very interesting. 
"It really depends on the day but sometimes I have meetings and other times I may be at my computer… but there are days I can hardly sit at my desk, preparing for events on campus," McConnell said.
In fact, especially this week, McConnell, the SGA team and Jill Adams, assistant dean of students, have been planning a lot of fun events for Homecoming 2019 following Fall Break. 
(You can click on the link below to have access to the events planned.)
https://docs.google.com/document/d/1lmWvODC8qgbkpYS_XZhewuDOmCgVcl3hG_3Pm31Ik1M/edit
The AU family is thrilled to have you as a valuable asset to the team Jessica! Welcome Home!