Student Entrepreneur at Averett: Introducing Jocelyn Jackson and JoJo's SugarTrap
Student Entrepreneur at Averett: Introducing Jocelyn Jackson and JoJo's SugarTrap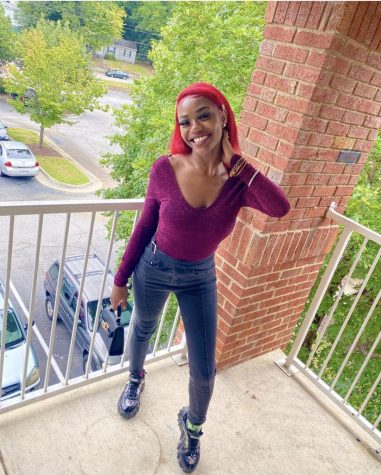 As Walt Disney once said: "All our dreams can come true if we have the courage to pursue them." For Jocelyn Jackson, a sophomore majoring in nursing, this narrative is still true. In fact, Jackson launched a cosmetic line business called Jojo's SugarTrap back in 2019 and diligently runs it today. The line includes a broad selection of lipsticks, lip glosses and mink lashes.
To find one's place in the beauty industry is not necessarily an easy task when brands like M.A.C, Sephora, or L'Oréal take up more than half the industry. However, when being a starting entrepreneur motivation is the key element to have and the foundation that will either make or break the business. 
" I wanted to do something that would make women feel good. So whether it be putting on a mink, lipstick, or gloss that could help make a woman feel like her best self  I surely wanted to be a part of that," Jackson said. "Owning a business is not about the money! As a matter of fact, in the first year of starting  your business, expect little to no profit. In the first 1-2 years as a CEO, you will always feel broke! But that is what it takes when you invest in yourself."
When starting a business, a lot of thinking goes into the process of finding the right logo and questions like: "How is it representing the company? How is it representing the owner? How can customers relate on a personal level to the products and the company as a whole?" are very important. 
"One of my close friends at the time had a business of her own. She pointed me in the right direction and I took it from there. After that, I asked my sorority sister to design a logo for me since that was actually her profession. I tried to pay her for her services, but she would not let me. What are sisters for! Now my business is literally me in a nutshell, it has a mix of guttah with  a splash of classy," Jackson said.
Another element essential to the success of a business is a good personality. As a matter of fact, when displaying products to sell, if the owner's personality doesn't shine through the product, how can a customer want to get that product? Authenticity is the key word when trying to brand yourself. 
"It is hard for people to shop with you if you look like you do not even like people. I know for my business, my customers are always asking questions in reference to my products, so I have to be willing to communicate with them and talk business when it is time to.  Personality is key for sure," Jackson said.
If interested in ordering cosmetics from Jackson, one can follow her on her Instagram page at @jojosugartrap and contact her for more details about orders.