Revenge, a TV Show to watch or Rewatch!
After a stressful semester and finals, one might be wondering of ways to relax and relieve all the semester's tension. For those liking drama, romance, and psychological thriller while reminiscing about the time when COVID-19 was not at the center of attention's, the TV show Revenge will not disappoint.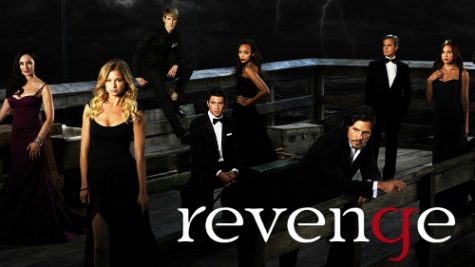 Revenge is an American drama television series created by Mike Kelley and starring Madeleine Stowe and Emily VanCamp, which debuted on September 21, 2011, on ABC and ended in 2015. It can now be viewed on platforms like Hulu and Amazon Prime.
The TV series is about Emily Thorne, a very wealthy young woman who comes to the Hamptons and moves into a beach house next door to the mansion of the Graysons, an equally wealthy family.
In reality, Emily is Amanda Clarke, whose father was framed by the Graysons for treason when she was a little girl, and the beach house is her childhood home. After a very long trial, her father, David Clarke was imprisoned for life and was murdered in prison by associates of the people who framed him. During that separation time, Amanda was detained in a juvenile correction facility hoping to see her father at her release day only to find out that her father had been murdered by the Grayson's associates. After finding out, Emily/Amanda returns to her childhood home and meticulously elaborates a plan to get revenge from every single person who played a role in her father's death. 
Drama and suspense lovers will not be disappointed. With a rating of 7.8/10, the pilot episode scored 10.02 million viewers in live plus same day, winning the 10 pm hour time slot against CSI: Crime Scene Investigation and Law & Order: Special Victims Unit. As a matter of fact, Revenge reportedly was the highest-rated television series in the hour for ABC since Lost and was it was also reported that it  regularly won its hour in the 18–34 and 18–49 age demographics ahead of CSI and Law & Order: Special Victims Unit.
Receiving 20 award nominations including the Golden Globe Awards, People's Choice Awards and Television Critics Association Awards, among those 20 nominations the TV Series won 3 for Campy TV Show of the Year, Outstanding Drama and Young Artists Awards. 
Although an oldie, Revenge stays a goodie.