Support Small Businesses, Shop Local! (With Discounts)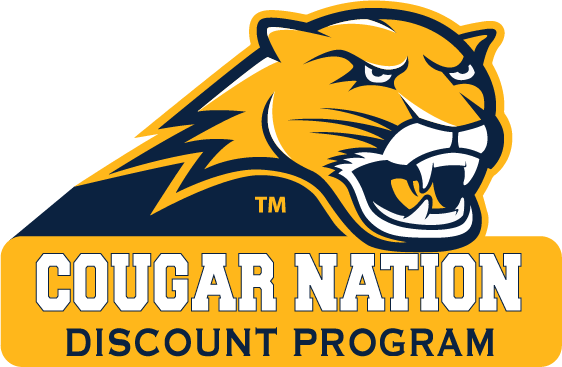 Averett University prides itself on giving back to the community. Due to this, Averett created the Cougar Nation Discount Program to encourage students to support local businesses. This program allows students to receive discounts in different restaurants, shops, and other businesses in Danville.
Students all around campus enjoy using their student ID to receive discounts at some of their favorite local restaurants. Freshman student Allison Setliff in particular enjoys treating herself to froyo with the use of her discount. "I'm so glad I can use my ID at Sweet Frog, I love going there."
Freshman student Adrian Oyler says, "I think I use it most at Dell'annos."
Many students noted businesses that they wish were partnered with Averett to receive discounts. Oyler and Setliff were in agreement with Oyler's wish in his statement, "it would be a blessing at Chick-fil-A or Chipotle." 
Coordinator of Enrollment Services Katie Johnston encourages students to give their input in the Cougar Nation Discount Program.
"We are always looking for new businesses to add! If you know of a business that you would like to see added to the Cougar Nation Discount Program you can submit your request to Katie Johnston at [email protected] I will reach out to the business and see if they are interested in joining. Please know that it is up to the business if they would like to join the program or not. Not all requests that are submitted will be able to join the discount program."
Johnston also requests that if students are to visit a restaurant listed as a participant but it denies students a discount with their student ID, to notify her so that she can remove the business from the program. If a student misplaces his or her student ID but still wants to receive discounts, Johnston says, " In order to receive a discount at a participating Cougar Nation Discount business you must show your Averett ID. If you do not have an Averett ID stop by security to get a new one so you can start receiving discounts at the participating businesses."
Students can visit https://www.averett.edu/ and visit the Student Engagement page to see a list of restaurants, shopping locations, and other businesses that are part of the Cougar Nation Discount Program to support these small businesses and shop local.