Davis to End Distinguished Career in Education
Dr. Sue Davis, education chair and director of teacher education, will end her career at Averett University after the spring 2019 semester.  Davis has been a part of the Averett family since the 1970s, as she began her collegiate studies here.
Davis graduated from Averett with a bachelor's degree in science in 1975.  Afterwards, she decided to continue her studies at Averett.
She worked towards her master's degree while being a first-grade teacher at W. Townes Lea Elementary School of Danville Public Schools. Davis graduated with a master of science degree from Averett in 1982.
Despite graduating with a master's degree, Davis wasn't finished with her schooling.  She continued her studies to achieve her doctorate in education in 1987, which marked the end of her scholarly studies.
"Averett University planted the seed in me to strive for high quality and excellence," Davis said. "Which in response, I sought to plant that seed in my employees and students."
In 1997, Davis rejoined Averett as an adjunct instructor in the Education Department.  Davis left the position in 2000 to concentrate on her job as assistant superintendent for curriculum and instruction for Danville Public Schools.
Davis later became division superintendent for Danville Public Schools in 2004. She held the position until 2013.  According to Davis, becoming a division superintendent was not her ultimate goal.
"I believe in taking opportunities as they present themselves," Davis said.
Davis then returned to a familiar place: Averett University.  In August 2013, Davis was hired as assistant professor of education before taking her current role as education chair and director of teacher education in 2015.
"When I came into this job, I believed, and always will believe, that all students who want to become teachers have the ability to become great teachers," Davis said.
At semester's end, Davis plans to enjoy retirement by relaxing and vacationing.  According to Davis, she doesn't have plans to return to the education system.
About the Contributor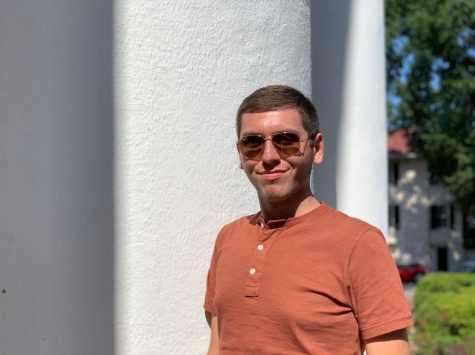 Grayson Eaton, Marketing and Social Media Director
Grayson is a senior majoring in communication studies from nearby Chatham, Virginia. When he is not studying, Grayson lives his childhood dream of working...