Students Work to Establish Kappa Alpha Psi Fraternity on Campus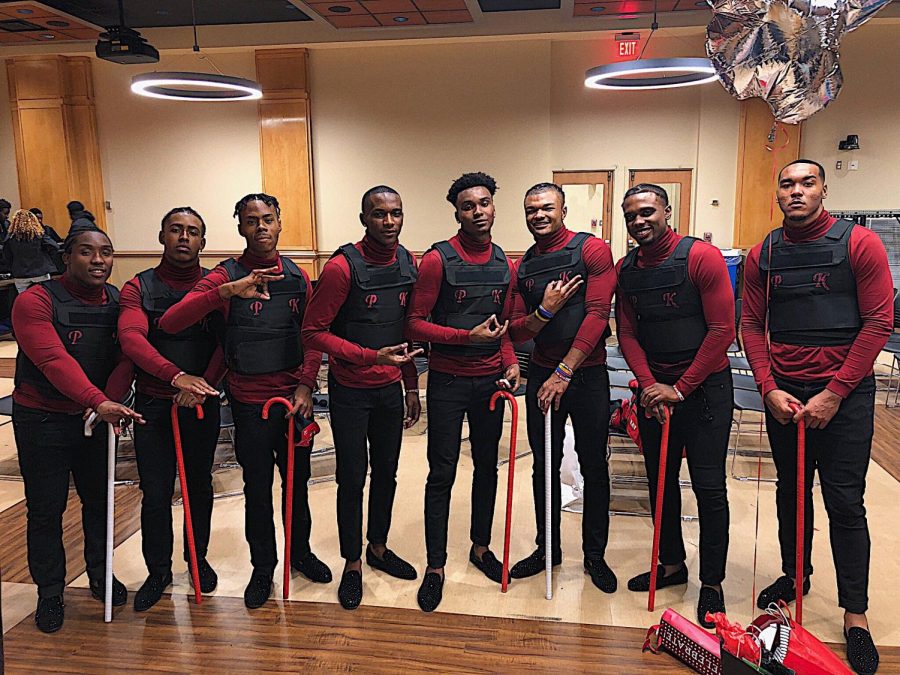 Recently, our student body was privileged enough to witness somewhat of a new beginning on Averett University's campus. African-American fraternities have evolved in most of American society's institutions throughout time. Now, Averett has a is trying to establish an African-American fraternity on campus. Kappa Alpha Psi inducted new Averett members in November. The inductees are officially affiliated with the University of Lynchburg chapter but hope to start their own chapter here.
"We have minorities on campus but bringing in Kappa Alpha Psi to Averett University will not only improve the social life, but will also make a certain type of change that Averett needs," D'ante Lambright, a Kappa Alpha Psi member, said.
Even though the fraternity was founded in 1911, it is new to Averett's campus and many students still have questions about it.
"I would tell them Kappa Alpha Psi is the fraternity based on distinguished men of values and virtues. Our motto is achievement in every field of human endeavor, and what that basically means is that, any obstacles we go through we plan to achieve and be the best we can be. The men in this fraternity value other people and their well-being. We reach out to the youth and help them as well as teach them how to be men. We also focus on minorities because, as you know, we are one," Lambright said.
Since some of our Averett students have been involved in this fraternity, more information has been displayed throughout campus about it, including flyers, posters, webcasts, and videos. They have been trying to become more recognized on campus. This also includes performances from the group at school sanctioned events. However, students may also catch a glimpse of these performances on a regular day in the cafeteria during lunch.
"We have informational meetings, maybe not each semester, but we make sure we go about it in quite a few ways. Our informational meetings are basically just talking to people who have interests and sit down and have PowerPoint presentations on what the fraternity is about and more culture related conversations. You then go through an interview process, which is followed by a paperwork process. There are quite a few steps throughout the process to become a member of Kappa Alpha Psi," Lambright said.
The fraternity is typically known to be African-American based, however, this fraternity accepts people of all colors, creeds and origins.
"Kappa Alpha Psi is a social organization, which means African-American, Caucasian, Hispanic, Asian, it doesn't matter who you are, you are able to join. I have 'brothers' that I have met that are Caucasian. There is no label based on this fraternity but we do have some diversity," Lambright said. "A brother is a we thing. It's a lifelong promise that you have that person's back and you know that person's there for you as well".
This fraternity has the chance to add to Averett's campus culture in many ways. Members like Lambright are passionate about the Kappa Alpha Psi legacy.
"My uncle was a part of the Kappa Alpha Psi organization. He held himself to such high standards and acted in a professional way as I grew up. I knew that was the type of man I wanted to become," Lambright stated.
Thinking about some of the new beginnings to make our institution grow and receive more attention is extremely exciting for the student body at Averett University. Everyone always wants to be a part of the "new thing" and with work, determination, and communication, this could really be a huge success.
About the Writer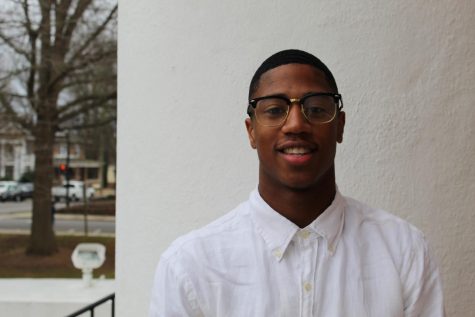 Isaiah Grice, Writer
Isaiah Grice is a senior and is majoring in communication studies. He is a captain of the football team and plays wide receiver. He also is the Vice President...