Many students at Averett are required to complete some kind of internship in order to graduate. These internships often relate to the students' majors, but can be hard to find. Students who complete internships while in college are able to learn the skills related to their major as well as valuable workplace experience. 
Billy Wooten, executive director of the CCECC and dean of engaged learning, believes that in today's job market, internships are a major requirement in order for students to gain employment when they graduate.
 "They learn not only job skills, but also the soft skills needed to succeed in their actual fields," Wooten said. "Employers tell us consistently that they are looking for well-rounded students who have strong critical thinking skills and a desire to learn, which is what an internship provides." 
Allie Perez, a senior majoring in sports medicine, is completing an internship with the sports medicine staff. Perez's roles on game day are to aid the team with whatever they need, such as stretching, taping, treatment, and filling water bottles.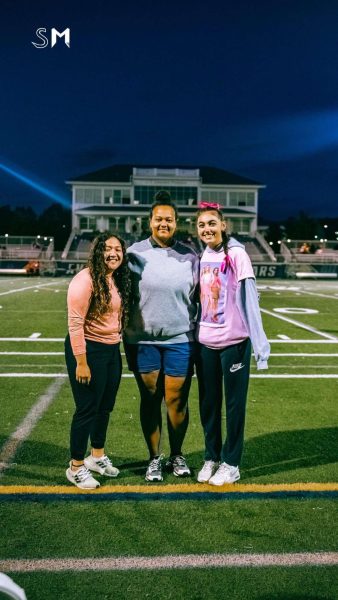 Perez believes that her current internship will get her a head start on her future.
"I plan on getting my masters degree after I graduate, so this internship has already taught me a lot about injuries and how to treat the minor ones," Perez said. "I also have preceptors that are willing to help me decide what school to attend after Averett when it comes time to get my masters degree in athletic training." 
Wooten and his team at the Center for Community Engagement and Career Competitiveness (CCECC) are more than willing to aid students in finding an internship that best fits their area of study and interest.
Along with the CCECC, students can use the Handshake app to find internships, part-time, and full-time jobs. Averett has also hired a new Director of Career Development and Exploration, Dr. Jennifer Penland. Penland is located in the Student Success Center in room 118.
"We like to say that we can find an internship or workplace experience for any student who wants one," Wooten said. "We just need students to step up and ask for assistance."