As the new semester has begun, there are a lot of new students who are slowly learning their way across campus. Every college senior remembers their first year of college, and how it opened up their eyes about the world that is at hand.
Although it doesn't always seem like it, there are a lot of things that are learned throughout a person's time in higher education. Seniors around Averett's campus have offered some advice to help keep the new students afloat on their journey.
Academics
Staying on top of your academics was the most repeated topic, as seniors stress the importance of striving for your education to become successful after graduation.
"Just trust the process," Michael Cotten, a senior majoring in business and marketing, said. "Putting academics first will make you successful in school and in life."

"Ask for help even if you are the slightest bit confused because if you don't you will dig yourself a bigger hole," Talia Prosper, a senior majoring in nursing, said.
Asking professors and other members of faculty and staff for help can create long lasting relationships that will provide you nothing but success.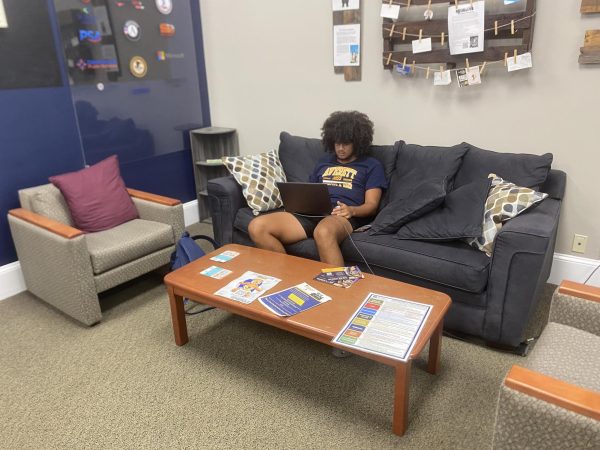 You can find a lot of academic resources at the Student Success Center. This is where the writing center, tutors, and success coaches are located. The Student Success Center also has study rooms that allow you to study in a quiet environment.
Get Involved
Becoming involved in extracurricular activities can be very helpful towards school spirit and sense of community. It can be a bit nerve racking, but putting yourself out there to organizations around campus can be a great way to make friends in college.
"Get involved and make friends outside of the group you're already acclimated with such as sports or hometown peers," Prosper said. 
There are organizations all over campus that can help you achieve your goals, and have fun along the way. Cougar Connections is a great way to get a look at what is going on at Averett. All information for clubs and organizations will be posted there as well as flyers that are around campus. 
Make the Most of Your Time
It may seem like you have a lot of time here at school, but any senior is a witness to how fast time here flies. One minute you are just walking into your dorm and the next you are walking across the stage. It will be over before you know it, so make the best out of everything you do. You are paying for it after all. Staying optimistic can help create the best mindset for the challenges you will face.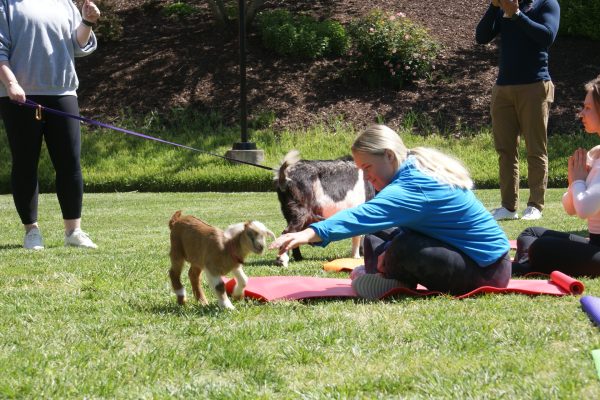 "Keep an open mind. Not everything is going to go your way, but you have to keep it going because you'll never know what's on the other side," Ezekiel Williams, a senior majoring in criminal justice, said. 
"…It is what you make it so don't let the time go to waste," Prosper said. 
Once you walk across that stage, there are no more do overs. It is very important to make the most of your time to receive the most out of your degree.