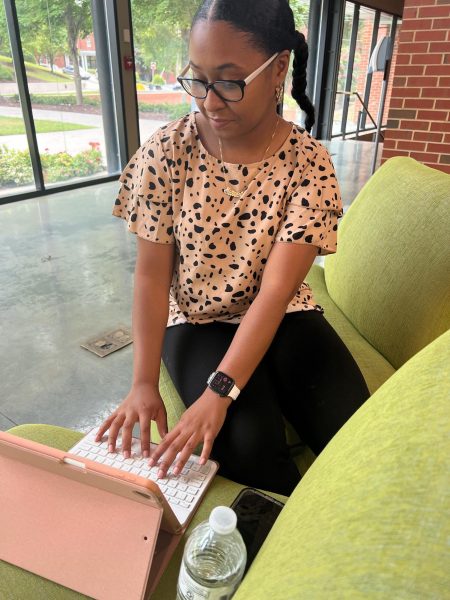 When students from all over are attending Averett University they are here to make lifelong friends and memories over four years. At Averett, students are encouraged to get involved and come out and have fun with all the numerous activities that Averett Student Involvement has planned for the fall semester and throughout the year. 
Morgan Dearing, a graduate assistant for student involvement at Averett, has high expectations that students will come and attend these events. These events are meant to be fun for all students and to give them a chance to hang out amongst their peers rather than just in the classrooms.
"I'm looking forward to the new student class that came in," Dearing said. "They are excited and they are involved and they are going to bring back the culture that Averett used to have."
To bring back the culture that Averett used to have, on-campus student involvement collects data from all  students to gain the attention of the residential and commuter students here at Averett.
"From student feedback, we heard that there weren't enough events on campus, and especially with the change in our student manual we require all clubs and organizations to have a minimum of two events per semester open to all Averett students," Dearing said. "So that will allow a lot of stuff on campus and engagement that we need."
Averett has a lot in store for their students throughout the fall semester and the remainder of the school year. Students have shown a lot of interest in some of the events that Averett has previously thrown. Student involvement hopes to bring new events that they can add to keep student's interest.
"There are many different things that we have planned such as inflatables, roller skating, and a petting zoo just to name a few of our most popular events," Dearing said. "We also have some new events that we have planned that we think the students at Averett will love so stay tuned."
With so much time and effort into planning these events for the students, there are bound to be some challenges student involvement might have to face throughout the school year. Student Involvement has proven to overcome these obstacles when it comes to reaching out to all of Averett's students. 
"We're really utilizing social media this year to reach out to everybody and also clubs and organizations so all types of life can come to Averett campus such as commuter students, residential students, athletes, etc.," Dearing said. "We are really working with athletics, clubs, and organizations to make sure that everybody can make one schedule so we can all attend these events."
Student Involvement is looking forward to all the events that they have planned for this school year. They hope to gain enough data from all students who make up the Averett campus so they can get feedback on what students want to see. These events help interact with students on a more personal level rather than just talking to them in class. Student involvement wants all students to get the most out of their college experience here at Averett.