It is the start of a new school year and a new fall season which includes Men's and Women's soccer.
Coming off from just missing out of the ODAC tournament last season, Men's soccer is looking for a much improved season this year.
"My expectations for this season are to mainly see improvement in our team's performance," Diego Giffuni, member of the Men's soccer team, said. Ranking wise, I believe a top 5 would be a realistic target for us."
Likewise, the women's soccer team also just missed out on participating in the ODAC tournament last year which they will be looking to change.
"Our goal is to make it to the playoffs by improving our game every practice and game," Lucia Sanchez, member of the Women's soccer team, said. We need to communicate more so that we learn how to play with each other as well as play to have fun and not for obligation."
Looking back at the previous season, a few learning points and takeaways can be taken into account to see growth and development for both teams.
"One thing we can learn from last year is the importance of teamwork and consistency in our game," Giffuni said. "Both wins and losses, to identify areas for improvement, tactics that worked, and those that didn't."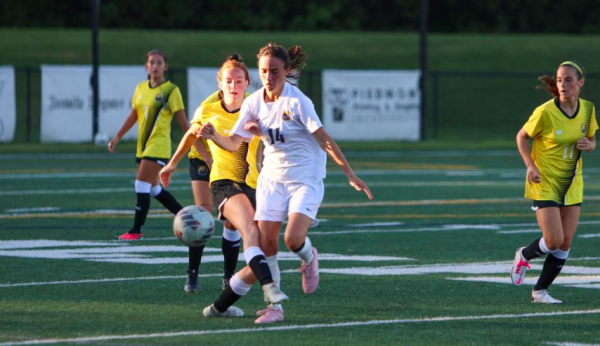 For the Women's team's perspective, an improved mindset is something they'll look to improve from last year.
"It's important that we give 100% effort everyday, even when we don't have energy," Sanchez said. "Last year we got really tired at the end of the season, which made it hard for us to win games."
Both teams have a clear and worked out game plan on how they are going to achieve their goals this season.
"It's important that we stay disciplined and work hard everyday until the last day of the season," Sanchez said. "It is also really important that we support each other on and off the field at all times."
For the men's team, strong relations and connections within the team are going to be crucial for them.
"The key for our team to be successful this year is effective communication on the field and strong defensive strategies," Giffuni said. "Keeping a great team spirit will be very important for us."