Men's and Women's Lacrosse Prepare for First Season in the ODAC
Men's and Women's Lacrosse have come back from the break to start the semester full speed practicing and preparing for the upcoming season. Both teams are ready to face the new ODAC conference head on and are training hard.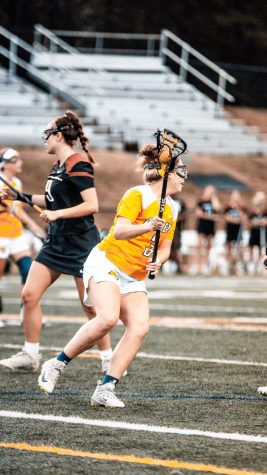 Women's Lacrosse:
The women's team is being led this season by coach Erin Murphy in her first season as head coach. Murphy has 5 years of being assistant coach under her belt here at Averett. Murphy is full of energy and positivity for her debut season as head coach.
"We're really excited for the upcoming season and ready to see what we can accomplish! We have a very positive and hardworking group that I can't wait to see in action," Murphy said.
This will be the first season in the ODAC conference for women's lacrosse. The new conference is full of new and more competitive teams that will not make this season any easier.
"The ODAC is a prestigious conference, especially for lacrosse. We're excited for the type of opponents we'll see and the opportunity to continue to challenge ourselves in a new conference,"  Murphy said.
Women's lacrosse training is in full swing and their season is not far away. Show your Cougar pride and come out March 4th, at 2pm for the first women's lacrosse home game of the year!
Men's Lacrosse: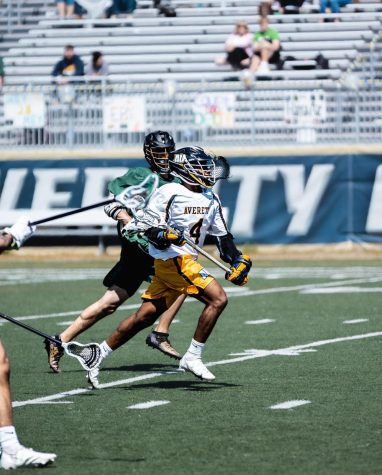 Men's lacrosse is practicing stronger than ever, preparing for a quickly approaching season. Coach Mackin is in his 6th season coaching men's lacrosse here at Averett. The team has a little bit of a curve ball coming their way with no seniors on the team this year, and having a freshman-heavy roster.
"It's actually brought an injection of excitement to the program. Though we may be young, there is an excitement and eagerness from many of the underclassmen to step up and prove themselves,"  Coach Mackin said.
The team is also entering the ODAC conference this season, and with it, new teams to face. Men's lacrosse is training hard and ready to face the new conference head on, according to coach Mackin.
"I'm looking forward to the new competition, the ODAC is a premier conference for men's lacrosse. Though the change in conference doesn't change our goals as a program, we are still always pushing ourself and each other to put the best product on the field."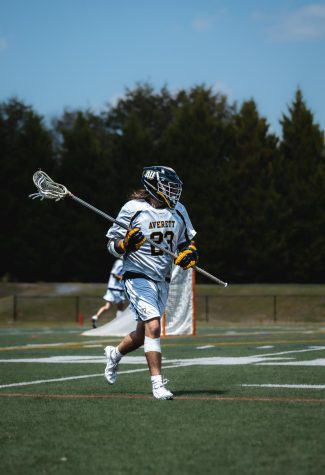 As the team has been preparing for the upcoming season, Mackin has focused the team on passion, persistence, and patience.
"…we must be passionate about what we are doing, persistent in achieving our goals and patient throughout the process." 
The season is not far away as their first game is February 18th, at Warren Wilson College to kick off the season. Their first home game is February 22nd at 7pm, so be sure to come out and support the team!