Averett Baseball alumni sparks a fire into the coaching staff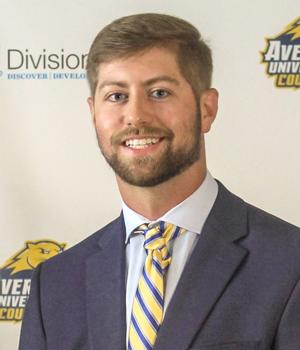 Over the summer in July, the Averett University baseball team added a new member to the coaching staff. Former baseball player and Averett Alum, Kyle Lamantia '21 was added to help bolster the team.
"I think the team has built a great culture and sense of camaraderie," Lamantia said. "The guys have bought in and this makes it easier as a coach when the guys take care of things without having to be asked."
Lamantia played for the Averett baseball team for 5 seasons amassing 75 innings pitched in 43 career games. He graduated with a bachelor degree in sports medicine and a minor in coaching.
"The transition from player to coach has been fairly smooth," Lamantia said. "At a place like Averett there is a great support system that I got to know really well over my time here as a student."
Being a player for the program for 5 years, Lamantia feels like he has a lot to offer the team this season.
"Having the previous knowledge of the program and how its run makes it easier for me to connect with the guys," Lamantia said. "I'm able to share my experiences while also guiding them along the way on the ball field."
The Averett University baseball team opens up their season on Saturday, February 11th at Owen Fulton field against Brevard College.