Men's Lacrosse Staff Retools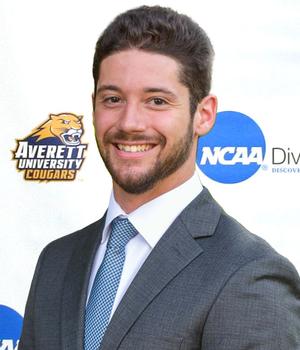 As the Averett men's lacrosse team prepares for the season that begins in February. They are joined by a new face in their coaching staff. Coach Anthony Muñoz joins the Cougars with four years of lacrosse experience and a bachelor's degree in exercise science from Walsh University in Ohio. While Muñoz is at Averett for the next two years where he plans to graduate with his Master's in Business Administration.
"My uncle, who coached baseball at George Mason, said something to me once," Muñoz said. "He just wants to keep the sport of baseball in his life in some way. That really resonates with me, because I want to keep the sport of lacrosse in my life."
Muñoz grew up in Warrenton, Virginia and played lacrosse at Fauquier High School. His time at Fauquier helped improve his game to play for a travel team under Colin Kohlasch, now the strength and conditioning coach for the lacrosse and hockey teams at Lindenwood University. Getting recruited to play lacrosse is easier with a good travel coach and the ability to play tournaments.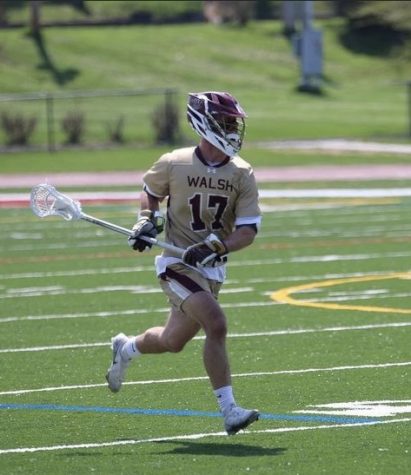 "When he played for me," Kohlasch said. "He was always one of the most vocal players all four years he played, because of my offensive background he was always able to describe defensive adjustments to me in ways that made sense."
As someone who used to play more defense Muñoz will now be coaching the offense at Averett. This challenge will improve Muñoz's knowledge of the game even more.
"The lacrosse community is really cool," Muñoz said. "In the sense of everyone is willing to help one another. I think it's a unique culture, any new coach or professional player I talk to brings a new aspect or idea to the game."
Because lacrosse is still growing there are different professional leagues starting up, to continue the growth. One of these leagues, the National Lacrosse Association is in its second year and just added two new teams.
"I've gone to a try out for the new professional league," Muñoz said. "After a phone call with the head coach, I am excited to continue playing lacrosse. Being a part of a professional league will help put the game in a brighter spotlight and continue to grow."
Once Muñoz graduates with his masters he plans to continue coaching and growing the sport of lacrosse any way, he can
"Coach Kohlasch said something that really stuck with me," Muñoz said. "The players and other coaches at the school make it worth it for him. That's what I'm looking for, I may not be coaching at the biggest school, but I'll be where I am happy."