Cougars Tips For Having a Fit Holiday Season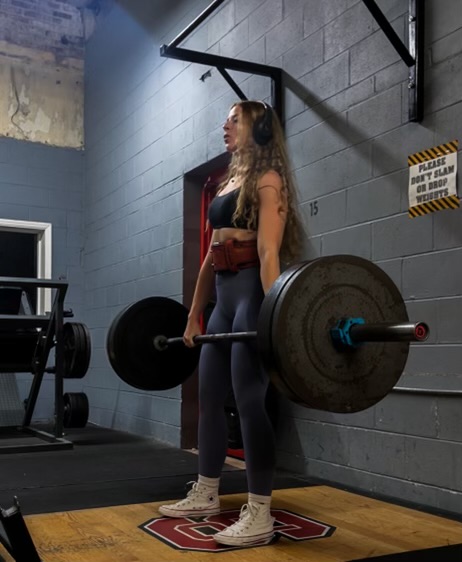 Holiday season is right around the corner and people aren't just thinking about what dish to bring to thanksgiving or what is the best gift idea for a loved one. This is about the time where people want to get involved with the gym and start a healthy lifestyle coming into the new year. This includes students here at Averett who want to take their health more seriously or are just looking for new activity after classes to keep them busy. No matter what the reason is for wanting to join a gym, Averett University students have many options in Danville for finding a gym home. But like many things in life it's not as easy as just picking one, there are many things that you have to take in consideration when finding a new gym. 
Allison Setliff, a senior, has been going to Urban Fitness for quite some time now and she feels that the environment  had a big impact on her decision to go there. 
"I chose this gym for the atmosphere, it's like one big family at Urban," Setliff said. "Everyone is respectful and always willing to lend a helping hand."
Aaron Haley, a sophomore at Averett University, spends his time at the new gym here in Danville called The Fit Club. Like Setliff, Haley found similar reasons why he decided to call The Fit Club home. 
"I like going to The Fit Club because of the internship and community of the people that go there," Haley said. 
Senior Jahna Waters went a different route than the others when she decided to go to the YMCA.
"The YMCA offers a deal for the business my dad works for so my family can go at a discounted rate," Waters said. 
Like many people around the country, Averett students' reason why they started going to the gym is wanting to see what their body can do. 
"I go to the gym because it allows me to test my limits," Setliff said. "I enjoy pushing myself and seeing what I am truly capable of." 
"I go to the gym to better my health as well as my mental health and overall confidence," Haley said. 
Going to the gym for the first time can be very intimidating so here are some tips on how to get started.
"My piece of advice is to stop making excuses and start, a lot of people say they are scared to go to the gym because they don't have experience, but everyone who lifts was once a beginner too," Setliff said. "No one minds new people in the gym if you're serious about it."
"Find an accountability partner," Waters said. "Whether it's a friend or a significant other, having someone to join you and encourage you is very motivating."  
"My advice for the gym is to stick with it for three months, around the three month mark is where not only you will begin to see your own progress, but you'll hear about your progress from other people," Haley said.