Cougar Basketball Bounces into Action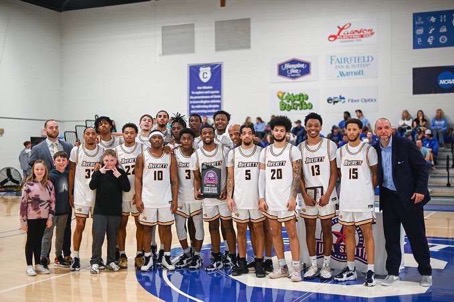 With basketball season just beginning, don't miss a game, as they will all be high intensity and action packed. Both the men's and women's teams enter the ODAC with a chip on their shoulder after being voted in the bottom half of the conference in the preseason polls. Jem Lowrance a sophomore guard couldn't have made it more clear on the mentality of the programs.
"Through this new opportunity we are embodying the underdog mentality. We see the ODAC as an opportunity to come in as a lower seed and make some noise in our inaugural year."
"To me changing conferences is an opportunity to make a tremendous impact," Olivia Garner, A Sophomore Forward, said. "A fresh start in a new conference allows our team to show what Averett women's basketball is truly capable of."
Turning some heads in the Old Dominion Athletic Conference (ODAC) will be quite an accomplishment for the Lady Cougars. With ten Freshman on roster and no Seniors, the Cougar leaders aren't worried about some of the troubles that come with a young team.
"One of the biggest differences will be the chemistry within the team," Talia Prosper, Junior Guard and one of the team leaders, said. "It has grown tremendously from the start of preseason up until now. Everyone on the team gets hype for each other and it shows whenever we hit big shots or make great plays."
The Cougars plan to have lots of energy every game this year which will propel them to win close games as Prosper said. Their style of basketball enables them to score and defend all aspects of the court.
"Size wise we are not the biggest team, but have the heart to make up for it, so the height really doesn't faze us," Garner said, "expect to see a variety of players that facilitate for us in their own ways, shooters, rebounders, crafty point guards, and more!"
The women have put in the work this offseason and look to make a name for themselves. Their first home game is against Randolph-Macon College, which follows a four-game road stint. This year will be the first of two good years for the young Lady Cougars.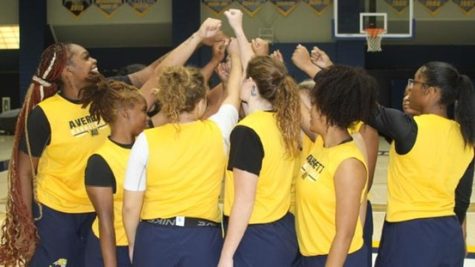 "We have a great deal of potential this year with the players we have and as we grow and discover who we are, we are determined to be at least 1% better every day." Garner concluded.
Along with the women, the Cougar's men's team is looking to build off last year. They have a different goal in mind. Coming off a USA South championship, the easiest thing to think of while entering a new conference is winning that conference too. This won't come easy for the Cougars however, as the ODAC is home of the defending national champions, as well as other schools receiving top 25 votes.
"Every year is different," Raja Milton, Senior Point Guard, said. "We must move on quickly from last year, but this year's team has a lot of people from that championship run that understands what it takes to get back to that level. With Randolph Macon winning the title, us being the newcomers puts a chip on our shoulder."
For fans, the Cougars style of play will be no surprise, but not many teams can handle the intensity of the Cougars.
"When you see us play, we will be the best defensive team on the court every night." Miles Pauldin Senior Captain said. "We will also rebound the ball we take pride in rebounding making sure we win the boards by 10 plus every night." Lowrance continues by saying, "We take pride in doing the things many teams don't want to do such as guarding 94 feet and diving on the floor for loose balls."
High intensity will be the backbone of this Cougar team as they look to kick the season off and continue their success from last year