Everything to know about intramural sports at Averett University
At Averett students love to get out of the classroom and have fun. Student activities around campus allow students to express themselves. Intramural are a great way to get some exercise, meet new people, and develop teamwork and leadership skills. Intramural are available for all students, staff, and faculty to participate in.
"Student events and intramural are another way to get out and meet people and grow the Averett family," Nate Lake, Director of Student Involvement said. 
Intramural sports are for everyone, even people who are non athlete Averett students. 
"People have fun playing these sports," Lake said. "It's a great opportunity for some athletes who didn't go on to play sports in college."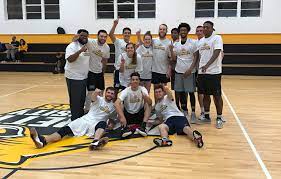 At Averett students can participate in a wide variety of intramural sports.
5v5 Basketball

3v3 Basketball

Flag Football

Volleyball

Indoor Soccer

Glow In The Dark Dodgeball

Pool Tournament
"I would say the most popular intramural sports here are basketball, volleyball, and soccer," Lake said. 
Students here at Averett love getting away from the classroom and doing activities around campus.
"I think the activities around campus are great," Tyler Wilson, a sophomore baseball player said. "It allows students to be active on campus while meeting new people, trying new things, and having fun."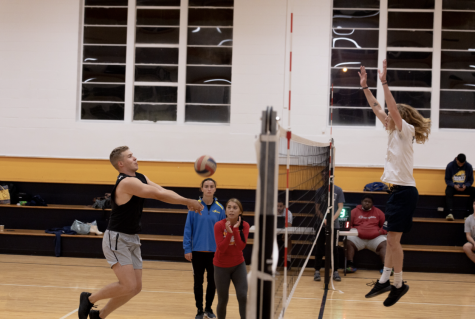 The student involvement department and SGA are currently working on Homecoming. During this they will have days to dress up, games and much more all around campus. Don't miss out.