From Silent Disco, To Spoken Word, to Club Fair: Feb. Features Many Campus Activities
Averett University is still in recovery from the Covid-19 pandemic.  However, this has not put an end to events for students on campus.
Casey Scarce, director of student involvement, is taking the lead to bring back clubs and events on Averett's campus.  Scarce hopes to get students to want to be involved and to begin to stay on campus on weekends.
"It's very uncomfortable and scary at first but once you've met your community, you're going to know where you going to fit the best," Scarce said.
Scarce notes that it only takes five interested students, a staff advisor and a mission statement to start a new club on campus. For more information, students can email [email protected].
Even with the pandemic, there are still things to enjoy on campus.
February is Black History Month and Averett University is hosting some special events to celebrate. On Wednesday Feb. 9, there will be a spoken word and black history trivia event.  The Spoken Word event will have guest speakers including local artist Sol Flow. These events are a collaboration between Averett University and the Center for Community Engagement and Career Competitiveness. These events will be held in the back of the cafeteria from 6 pm to 9 pm.
The Black Student Union or BSU is also holding an interest meeting for Averett students on
Monday Feb. 7 at 8:15 pm via Zoom. BSU provides those interested a safe environment to
discuss topics of race and other areas of social justice. Students of all backgrounds are invited to
attend this event. To find out more information or find the zoom link, check out the BSU
Instagram page @aubsu17 .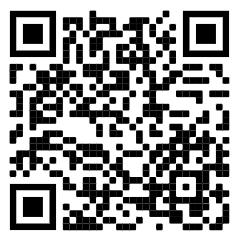 The month of February will feature a club fair. There are 7 to 8 active clubs and Greek life organizations that are going to be in attendance.  The club fair will be held on Thursday, Feb. 17 from 11 am to 1 pm in the Carrington Gym.
To kick off the month of February, Student Life and Student Government Association or SGA will be holding a silent disco party. It is going to be held in the Carrington gym on Saturday Feb. 12. The Silent Disco will be starting at 8 pm and Earphones will be provided for students. COVID-19 protective measures and protocols will be in place to ensure a safe social environment for students.
Averett SGA will also be holding a late-night breakfast in the Cafeteria on Tuesday, February 15th at 10 pm.  Not only will there be a hot breakfast for students but Bingo will be held as well.  Bingo will be in the back of the cafeteria, with multiple sessions throughout the night.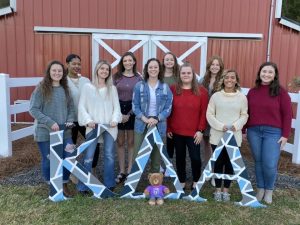 The month of February is also when Greek organizations at Averett University begin to offer potential new members opportunities to join.  Kappa Delta Alpha or ΚΔΑ is the Sorority on Averett campus and their recruitment week is from February 7th to 10th. To begin, on Monday 7th there be a "Dip into ΚΔΑ" which will be in the Multipurpose room under the cafeteria at 7:30 pm. To find out more information or register, students can email [email protected] .
Kelly King, Averett University senior and Vice President of ΚΔΑ says "We are very excited about how many girls have expressed their want to join Kappa Delta Alpha," Kelly King, senior and sorority vice president, said.  "The sorority is about growing new relationships that will set you up for success in the future and that's what I see in the potential new members this year. I'm very excited to learn more about them and grow the sorority for many to come behind me."
There are other options for those that want to get more physically active on campus.  5 on 5 and 3 on 3 Basketball intramurals are being held for Averett Students in the Carrington Gym. Keep a lookout around Averett's campus for flyers with a QR code to sign up.  Registration is open from February 28th to March 17th, for more information go to Averett University's Spring 2022 section on www.imleagues.com . Spectators are required to wear masks during games.
Nathaniel Lake, coordinator of recreation health & wellness, reminds students that "You don't have to be super athletic, you don't have to be ya know the best athlete ever. You can just go out there have fun with your friends. It's just a good time".
Want a better way to get this information? Well, there is word Averett University business program students are trying to solve this problem. The solution is an app that connects students and informs them about what's happening at Averett. More information soon to come.