Averett University's Men and Women's Lacrosse Teams Countdown Until Their Opening Games
February marks the beginning of Averett University's 2022 men and women's lacrosse season. The women ended their season last year with a 6-6 record and the men ended their previous season with a 4-9 record.
The previous 2021 season was the first year that the USA South Conference had been divided in half for lacrosse, with an East and West bracket. Now that the Cougars have experience with the new bracket play, they are both prepared to take the field this month and start their season off on a high note.
The Lady Cougars led by Coach Kelly Ryan held their weight last year, losing only half of their games and scoring high to break program records. They are preparing for their opening day on February 19, 2022 at 1 o'clock. The game will be played at Campbell Stadium on North Campus.

"We expect to improve on last year's record before ending our time in the USA South with a big bang," Elizabeth Peasley, graduate student and attack player, said. "Resilient is our word for this year so we're growing mentally stronger and are able to push through more obstacles than we ever have."
The previous 2021 season was hindered by the after effects of Covid-19, so most of the players are just ready for a normal season. This year's season is the University's last in the USA South Conference. Next year the Cougars will move into the Old Dominion Athletic Conference (ODAC).
"We have a lot of great players that came back and we have an awesome freshman class who immediately brought into the program's goals," Courtney Delone, senior attack player, said. "During practices we have started to step up our play unlike previous seasons. We are all super excited to just finally play."
The men's team is also getting prepared for their opening day on February 26, 2020 at 4 p.m.  After losing some of their top leading players, the men are filling those spots with a lot of new faces prepared to touch the field this year.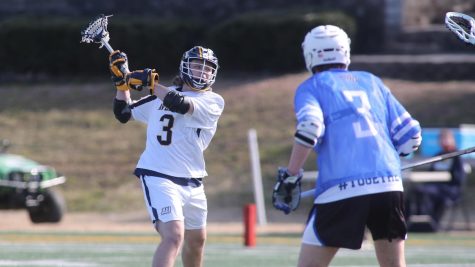 "We are excited about this year because we have more skill and experience on this team than we have had in the past," Mason Foy, senior attack player, said. " We're taking our losses from last year and using them as learning experiences to grow and mature. Our freshmen are eager to learn and ready to give it their all!"
Both teams are eager to get out onto the field and utilize old and new players to grow their programs. Keep up to date with your men and women's lacrosse players by visiting averettcougars.com to watch their games, and watching for updates on this site.