Tips on finishing the semester well!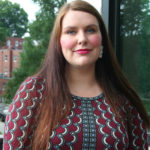 Once again, a semester is coming closer to the end and finals are only weeks away. Yet students still have opportunities to bring their grades up and finish the semester with honor.
Studying itself needs a lot of self-discipline – yet there are ways and resources to help that. One way is to turn to Student Success Center, where you can get guidance on time management, study environment, study styles, and coaching.
"Now is truly 'crunch time.' Students need to understand where they stand in each class," Holly Kilby, assistant director from student success, said. "Carve out time to study daily, and ensure the studying is effective. Students tend to struggle with time management the most" Kilby encourages students to utilize a planner and to plan for their study hours.
Besides reading notes and books for your courses, there are many applications and websites students find helpful when studying for quizzes and exams.
"I always use Quizlet, when studying for exams" Maja Kindberg, freshman, said.
Quizlet offers ready flashcards for multiple classes or additionally students can make their own.
Other applications and web pages that can be found useful are Wolfram Alpha, which gives guidance on many different subjects and can be very helpful in writing papers, and Grammarly, which can be used for proofreading your papers.
In the conclusion best ways to start working on getting those grades up is to first work on a planner and schedule your study times, find out the environment that gives the peace to study, and find the suitable study method whether it is rewriting notes, reading them or making flashcards.