Get Involved with Intramural Sports!
There are many ways for Averett University students to get involved on campus. One of these ways is intramural sports. Students can engage in sports such as basketball, volleyball, flag football, pool, indoor soccer, and even glow in the dark dodgeball. There is also intramural e-sports to test your skill. Currently, there is a volleyball tournament under way that many students have been participating in.
Students find being involved in intramural sports helps them with their college experience. They are able to meet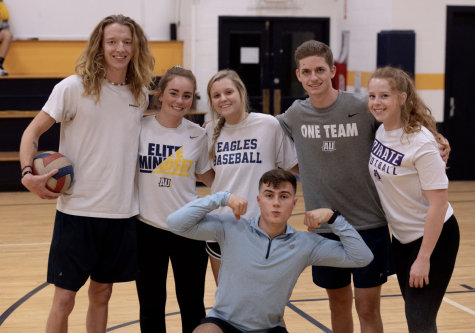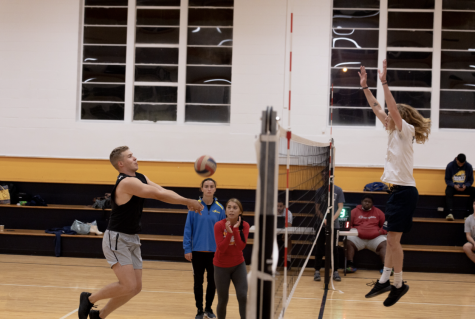 new people, exercise, and it is a great stress relief from their tedious classes.
"It's a really great way to meet new people and it's also a good way to let off some stress during the semester," Allie Setliff, a student who has participated in intramural sports for the past two years, said.
Intramural sports are also a great way for commuter students to get more involved on campus. Commuter students often miss out on campus activities.
"Being a commuter, it's hard to really put yourself out there and get that on-campus experience that everyone wants. Intramural volleyball has allowed me to meet new people and really grow my love for Averett. It's also allowed me to become closer with my friends while having a fun, stress-relieving game after a day of classes," Zoe Winnes, who is currently participating in the volleyball tournament, said.
Averett University athletes also find the intramural program a great way to be involved with sports and friends without the pressure of the collegiate-level game.
"I do a lot when it comes to being a student athlete from school work to practices and lifts. Intramural sports gives me a chance to get out of the dorm room and have fun with my friends," student Jackson Nicholson said.
Averett University's intramural sports programs help students get involved on campus and help elevate their college experience. Even staff and faculty are allowed to be involved in the program. To register for an intramural sports program, you may visit http://www.imleagues.com/averett to register for a league or event that interests you.