Reunited This Homecoming
It is officially Homecoming week here at Averett University. Averett is having their traditional Homecoming for the first time again since the fall of 2018.
Due to COVID-19, homecoming was cancelled in the fall of 2019, and students are eager to bring this tradition back.
"I think it will be a new perspective for the underclassmen on campus since they have not been able to have a true college experience yet because there have been so many COVID restrictions," senior Student Government President Zamyiah Mangum said.
Student Government and Student Engagement has spent a lot of time working and planning to pull together the events happening this week for students.
"I think it will be a successful Homecoming week because I know people are itching to get out of their rooms to meet new people on campus and with these events we have planned it creates the perfect opportunity," Mangum said.
There is a list of the events and activities this week happening below: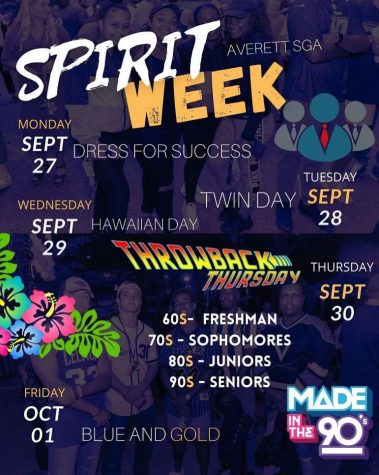 Events being held this week by Student Government Association – Mardi Gras Themed
Sunday September 28th: Banner making Contest from 8:00 p.m. – 10:00 p.m. in the MPR.
Clubs and Organizations are the only ones able to participate in the contest
Winner will be announced during the third quarter of the football game
The banners will be hung at the football game and voted on

First Place Prize $100
Second Place Prize $75
Third Place Prize $50
Table will be provided for every club as well as supplies
Monday September 27th: Spirit Week Theme – Dress for Success
Block Party and Ice Cream Social from 6:30 p.m. – 9:30 p.m. on Jordan Commons
Introduction of All Members of Homecoming Court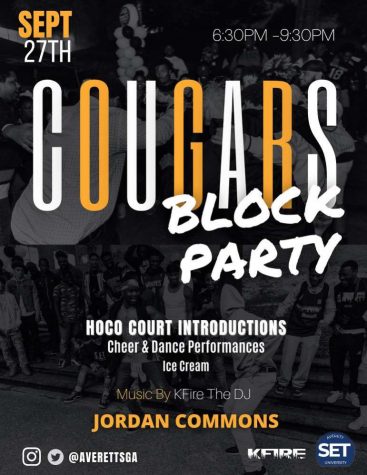 Freshman Homecoming Court

Xavier Majors
John Carneckis
Austin Long
Aidan Barber
J'Vionn Haley
Faith Bowlin
Hayley Smith
Carlie Deason

Sophomore Homecoming Court

Ben Norman
Amber Wrenn
Taila Prosper
Quiarse Stratton
Daizuane Giggetts

Junior Homecoming Court

Isaiah Sharper
Noah Williams
Morgan Dearing
Lauren Montren
Nakia-Lee Goodall
Ashley Navarro

Senior Homecoming Court

Brock Lucas
Isaac Mosby
Maleek Pulliam
Diaunte Neufville
Zamyiah Mangum
Sarah Shropshire
Morgann Dills
Genesis Weiters

DJ KFire will be performing
Cheer and Dance will perform routines
All Fall Athletics Teams will be introduced as well
Tuesday September 28th: Spirit Week Theme – Twin Day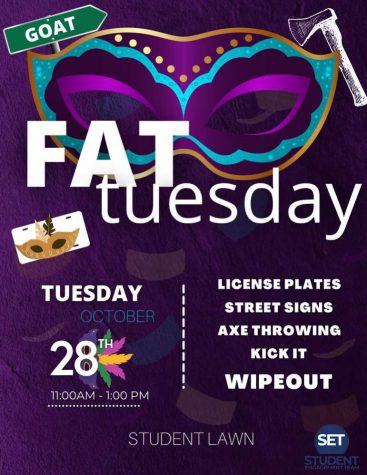 Fat Tuesday from 11:00 a.m. – 1:00 p.m. on the Student Lawn
Students will be able to make their own License Plates, Street Signs, and participate in Axe Throwing, Kick it, and Meltdown Float
Wednesday September 29th:  Spirit Week Theme Hawaiian Day
Bingo Night at 8:30 p.m. in the Back Café
Students will be able to play bingo to win free prizes
Wing Night: The café will be serving wings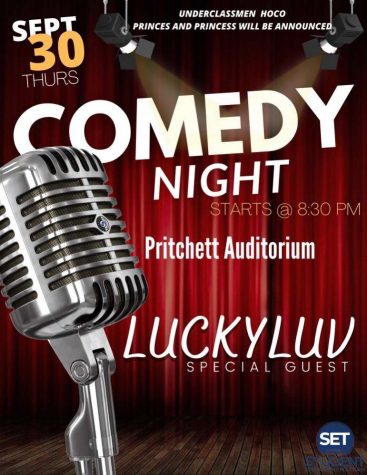 Thursday September 30th: Spirit Week Theme – Throwback Thursday (Decade Day)
Kona Ice Truck from 11:00 a.m. – 1:00 p.m. Outside of Success
Spike ball, Corn hole, Music!
Comedy Night at 8:30 p.m. in Pritchett Auditorium
Freshman, Sophomore, and Junior Class Princesses and Princes will be announced.
Friday October 1st: Spirit Week Theme – Blue and Gold
Bon Appetite on Bourbon Street Lawn from 12:30 p.m. – 3:00 p.m.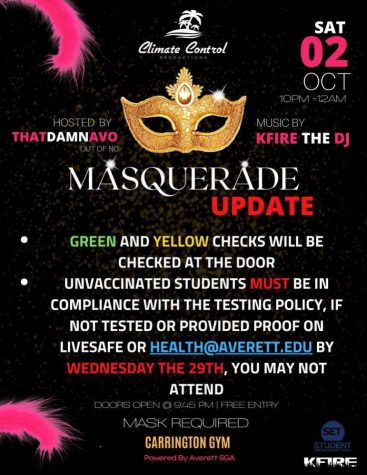 Saturday October 2nd: Homecoming Game Day
Football Game starting at 6:00 p.m. on the Grant Daily Field
Masquerade Party from 10:00p.m.-12:00 a.m. in Carrington Gym
Several alumni events will be held through the weekend as well.
Dan Hayes, the director of alumni relations, has been not only promoting the events that will be held for alumni this weekend, but reaching out to key leaders of the past classes to bring them back to reunite.
"I am looking forward to students being able to see how much fun alumni will be having over the events we will be holding this weekend, and hope that they see it as something to look forward to in the future," Hayes said.