From Baseball to Bikes: There's Lots to do in Danville this Summer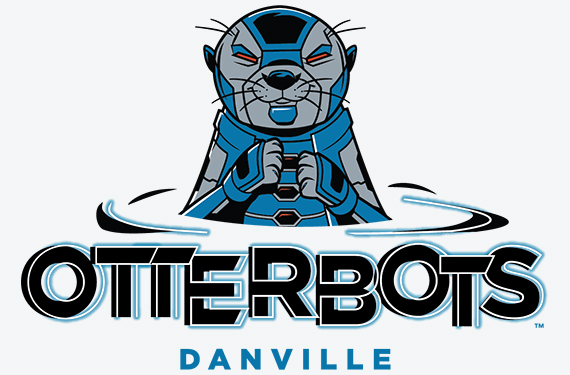 As the semester comes to a close and summer approaches, most students are getting ready to pack their bags and head home, but some of us are sticking around. Some of the students sticking around may be asking themselves what are some fun things they could do this summer within city limits. From a new baseball team, to a 400 foot zipline, and other outdoor activities, Danville has a lot to offer. 
One of the newest additions to the Danville community is the announcement of the Danville Otterbotts. They are a new addition to the Appalachian League which is part of the MLB and USA Baseball organizations. 
"We'd love to pack the ballpark with Averett students, faculty, and family all summer long," Austin Scher, general manager of the Danville Otterbotts, said. 
Their first game is set to be Thursday, June 3rd 2021, at their home stadium, Legion Field, located at 302 River Park Dr. Danville, VA, 24541. For more information about ticket prices, game schedule, and even directions visit their website at www.danvilleotterbotts.com. 
Another major attraction this summer will be the high ropes course and zip-line at Dan Daniel Memorial Park. Danville Parks and Recreation will be operating these attractions every Saturday, 1-5 pm during June and July. It costs $5 in the form of cash or check for each attraction, so $10 total if you would like to ride the 400 foot zip-line and conquer the 3-part high ropes adventure course. This is located at 302 River Park Drive, Danville, VA, 24541, the same park that Legion Field is at, but on the other side of River Park Drive. 
The last staple for Danville and Pittsylvania residents this summer will be the new bike share program available on the Riverwalk. Twenty-five bikes are spaced out along the Danville Riverwalk at The Crossing at the Dan Trailhead, Biscuitville Trailhead, Dan Daniel Memorial Park, Main Street Plaza, and Sandy Creek Trailhead. To rent a bike at one of these locations you will first have to download the Movatic App, available for iPhone or Android, and create an account. Next, you will scan the bike that you want to rent, pay a $3 fee for one hour, and enjoy the cool breeze and beautiful views the Danville Riverwalk trail has to offer. Once you are finished with your ride, you will follow the directions on your phone to end your rental.
While these three events are some of the biggest attractions for residents and visitors this summer, the Riverwalk trail is always open for people to bike, walk, or run for free. Residents should also keep an eye on their favorite small businesses Facebook pages for events happening throughout the summertime.