Averett Athletics Annual Day of Giving Raises more than $40k
Like many athletics departments around the country, Averett University does a number of different fundraising events throughout the year, including our annual Cougar Golf Classic and working Martinsville races. This February 23rd, Averett University held its annual #LoveAverettAthletics Day of Giving where everyone had the chance to express their generosity and appreciation towards the athletic program. The day's efforts generated more than $40,000 in support of student-athletes.
"Creating an annual Day of Giving for Averett Athletics was a way to generate excitement about all of the great things we are doing here at Averett to provide a positive student-athlete experience while encouraging alumni and others to help pay it forward to the next generation of Cougars," Drew Wilson, director of athletics communications, said.
This has been a very successful tradition for the athletics department over the last three years as gracious donors have helped the expansion, growth and success of Averett´s sports teams.
"Gifts to Averett are among the most powerful ways to help ensure our future success, and the recent support of our donors has allowed us to adjust during some of the most trying times," Meg Stevens, vice president and director of athletics and campus operations, said. "We have worked extremely hard to keep all our students safe on campus and to provide the opportunity for our student-athletes to safely compete in their sport."
This year, in addition to being able to give a general donation to Averett's athletics donors were able to donate to specific sports teams as each team had the opportunity to create an individual wish list during the fundraising campaign.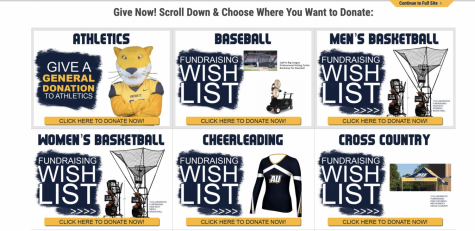 "Averett Athletics has a tradition and culture of support, excellence and encouragement, all part of our "One Team, One Family" philosophy. When you support our efforts, you become a part of that family." Stevens said.
Although the official #LoveAverettAthletics Day was on February 23rd, anyone wishing to give to Averett Athletics may do so at any time throughout the year at www.AverettCougars.com/Give.
About the Writer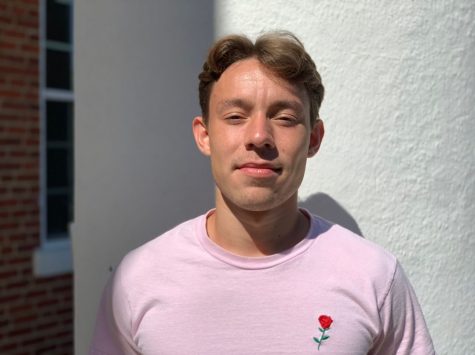 Baste Endresen, Staff Writer
Baste is a junior, international student coming from Bergen, Norway. He is majoring in Sports Communications with a dream of working in TV covering soccer...