Peasley and Braswell have standout seasons
Averett Athletics has brought exceptional athletes through their program throughout the years. Two of these athletes include Elizabeth Peasley and Sam Braswell.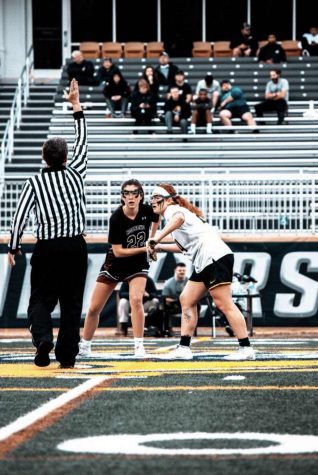 Averett added women's lacrosse and men's wrestling to their program in the fall of 2017-2018. The new head coaches had to recruit heavily for their first year in action and both landed some outstanding talent.
Elizabeth Peasley is a senior midfielder on the women's lacrosse team. The Wilmington, NC native is majoring in criminal justice as well as minoring in coaching and sports psychology.
In her career at Averett, she has started in all 43 games the program has competed in, has broken several scoring records and currently has a total of 214 career goals, as well as earned several honorary awards. After the first week of competition this 2021 spring season, the Intercollegiate Women's Lacrosse Coaches Association named Peasley IWLCA Player of the Week.
"One of my favorite accomplishments while playing lacrosse had to be breaking the USA South record in goals and making it to the conference championship game my sophomore year," Peasley said.
Peasley's main goal coming into a brand-new program was to score, and make an impact.
"My main goal now is to win the conference championship with my team, and being a great leader while helping others grow" she said.
Wrestler Sam Braswell joins Peasley on a the list of Averett's outstanding athletes .
Braswell is a 125lb class senior from Daytona Beach, FL. He is majoring in sports medicine with a minor in biology.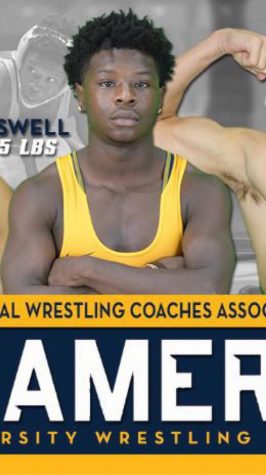 In Braswell's career at Averett, he has qualified for the NCAA Championships for two years in a row, became Averett's first ever regional champion, and was named an all American as a junior, making him one of Averett's two first-ever All-Americans.
On March 13th, 2021, the men's wrestling team competed in the 2021 DIII NCWA National Championships, where Braswell finished third overall and was named an All-American for the second consecutive year.
"The best feeling when I am wrestling is beating an opponent that beat me previously. It makes me hungry and motivated for more," Braswell said.
"My main goal as a freshman coming in was to become a national champion while starting something in a new program," Braswell said.
Braswell's main goal remains the same, "it is still to become a national champion, and to finish what I started."
Peasley and Braswell have both benefited in several ways from being a part of Averett Athletics that they believe they will carry through their future careers.
"I am more open to talking to people, more outgoing, and have sharpened my people skills," Peasley said.
"Being a part of Averett Athletics has benefited me by being a part of something bigger than myself. I have transformed into a young man, and have had the tools to push me to be the person I want to become," Braswell said.