Time to Take a Break … but Where?
To some students it may seem as though there is not much to do in Danville. However, when the work seems as if it is stacking up and students are in need of a break, there are some fun local, COVID-friendly environments.
For a fun, safe weekend out with friends, Grizzly's Hatchet House is a popular spot in Danville. In summer, the Pavilion often holds concerts, and the Danville Braves hosts baseball games at their home stadium.
Freshman Allison Setliff enjoys attending the games. "I especially enjoy when they shoot off fireworks at the Braves games."
The movie theater displays a variety of different films, meeting many interests. The Danville Science Center is also an entertaining environment, providing educational opportunities for visitors. 
For students who consider themselves to be outdoorsy, viable options to take up time include the Riverwalk trail, Ballou Park, or Dan Daniels Park. During the warmer seasons, there are fishing and kayaking spots available along the Dan River, and there are many interesting people on the Riverwalk trail every day.
Freshman Adrian Oyler spends time on the trail. "It has been nice the few times I've gone running on it." The Riverwalk is also a popular spot for biking, skating, etc.
For the foodie students, there are many delicious restaurants around the city. Setliff frequently visits her favorite restaurant, Mucho's Taqueria.
"My favorite restaurant is Mucho's. I think they have the best quesadillas in Danville," Setliff said.

Other popular restaurants include Buffalo Wild Wings, Kickback Jack's, and Olive Garden. There are many viable options for date nights, as well.
"My favorite date spot is definitely El Vallarta because the food is delicious," Cathryn Estes, a freshman, said.
Downtown, great restaurants include Cotton, Golden Leaf Bistro, and Me's Burgers. 
There are a few coffee spots in Danville, as well, for student's who may need a daily caffeine boost to get through the day. Starbucks currently does not offer dine-in, but coffee spots such as Crema and Vine and Link's do. Crema and Vine and Link's also have food options, making them popular spots for students to hang out and do homework while enjoying a coffee.
For the active students, there are local gyms including Planet Fitness, the YMCA, Urban Fitness, and 24/7 Workout Anytime. There is also a GNC store in the mall where students can purchase pre-workout, protein, vitamins, and more to aid in their fitness experience. 
For students who want to treat themselves to something sweet, there are ice cream spots around town, as well. Bubba's is a very popular ice cream shop, along with Dairy Queen. Cookout offers many different types of milkshakes, and Sweetfrog offers frozen yogurt for students who prefer froyo over ice cream. 
Averett students can use their student ID to get discounts around town in places such as Sweetfrog, The Cookie Store in the mall, Me's burgers, Wendy's, and more. Visit https://www.averett.edu/ for more information on locations that offer student discounts. 
About the Writer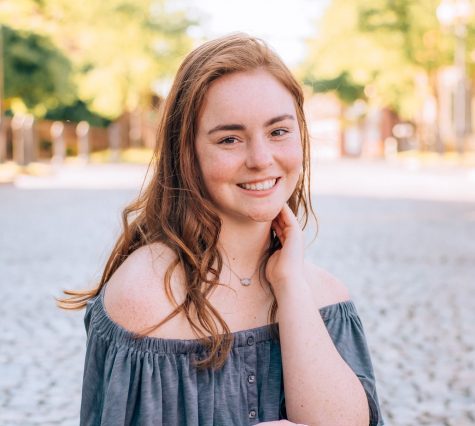 Jahna Waters, Staff Writer
Jahna is a freshman from Danville, Virginia. When she is not at school, Jahna works at a restaurant and also tutors math. She enjoys hiking, sports, playing...