Inside Averett's Lacrosse Teams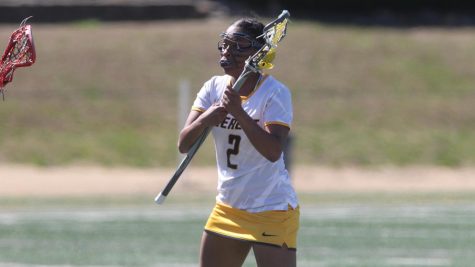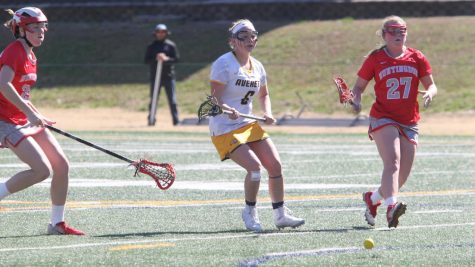 This year has been a long but great start for Averett Women's Lacrosse team as they actually get to play this season. Last year their season was cut short due to Covid-19. They did not get to play as many games as usual and only got to play six games. The Cougars' record last season was 1-5 with their last game being their only win over Huntington. 
"We have been doing really well as we opened up our season as a team," Morgan Dearing, a sophomore attack player, said. "We just want to win a ring together and continue going strong. Personally, I just want to continue to grow and keep getting better to help my team out better than I did last season".
This season Averett women's lacrosse team is off to a great start with a 2-0 record they opened up their season playing against Sweet Briar College recording a 22-2 win. They recorded a second win versus Randolph College with a box score of 20-4. They've since dropped non-conference matches to Ferrum and Southern Virginia.

The team plans to keep the bigger picture and their overall goals in sight.
"I'm happy that this season started at all," Kelsey Steckroth, a sophomore who plays midfield and defense, said. "I think as a team our goal is to be more confident as a team and bring our best efforts. Personally, I just will continue to work hard and get better at being an all-around player there is always room for improvement"

In addition to the young talent added by Dearing and Steckroth, the team is led by senior Elizabeth Peasely who holds conference scoring records and and junior Adriana Perez who has been recognized as defensive player of the week.
Averett Mens' Lacrosse is also off to a great start as their season was cut short due to Covid-19. Last year the men's Cougars record was 0-6 as they only got to play six games. This year they are off to a 3-1 start.

"The season opener felt great," Deon Batts, sophomore, said. "We executed our game plan, listened to our coaches and our bench was hype. As a player, my goal is to win above 80% of my faceoffs. As a team, our goal is just like any other sports team which is to win and continue to stick together building our teammates and cheering them on".
 The team is going to continue to find ways to win games this season and try to get on a winning streak. Standout players earning  honors include junior Marques Fleming and freshman Liam Taylor.