WHAT'S COOKING IN DANVILLE?
Danville, Virginia is a small populated city with just about 41,000 people. With the city being relatively small and everything close, all the restaurants in the area are close enough to go to and eat if you want to go out to eat. 
Some of the top restaurants in Danville are all within walking distance of each other. The top four main attractions are Kickback Jack's, Applebee's, Olive Garden and Outback Steakhouse. There are also a few Mexican restaurants in the city as well like, El Vallarta and Los Tres and also San Marcos. All of these restaurants have been voted into the top 3 restaurants in Danville. 
When asking students what their top three restaurants were in Danville, I got a variety of responses. Some people even included fast food restaurants in their original top three. After calculating the most voted restaurant (how many times this restaurant was in someone's top 3) 19 of the 20 people had Kickback Jack's inside their top 3. Following second surprisingly was San Marcos. "San Marcos is a great Mexican restaurant, with very affordable prices for college students" said sophomore Morgan Barnes. This was surprising to me because I did not think that many people liked Mexican food. Third on the list was a tie between Olive Garden and Applebee's. 
Students told me the majority of the time they would rather go to a fast food restaurant in Chick-Fil-A over some sit down restaurants. "I never have much free time, I am usually always on the move, so whenever I am hungry I stop and get fast food because I don't have enough time or money to sit down", said Senior Raymond Bullock. "The amount of choices to eat in Danville is higher than you think, the variety is very diverse. I enjoy being able to switch between places when I chose to eat somewhere" said Graduate Assistant Brandon Baker. 
Danville is a nice city and has a lot of different choices to choose from. There are always different options to choose from.
About the Writer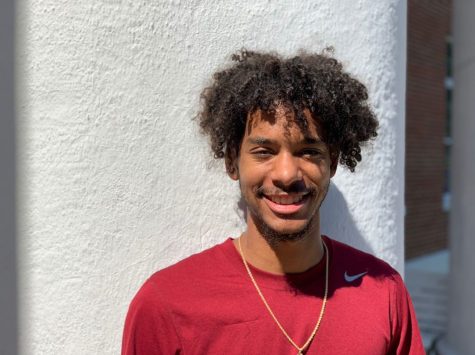 Montre Cash, Staff Writer


Montrè Cash is a senior communications major. He is a member of the basketball team. After school he wants to get into live television commentary...