Long-running drama Grey's Anatomy Adjusts to COVID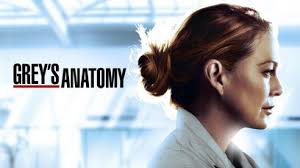 In times like these, we often find ourselves trying to keep ourselves busy and entertained so that we can have an escape from external stressors. Thankfully, we have an abundance of access to entertainment due to our availability of digital content. We are able to watch thousands of movies or shows with just a few clicks.
COVID-19 impacted several industries and how they would typically operate. One industry that has been majorly impacted is the film and entertainment industry. Filming of all shows and movies had to come to a halt for a brief time due to shutdowns and stay at home orders.
Some productions have started back or continued where they left off, despite the challenges COVID-19 has brought to the industry. One television show that had to postpone production but still managed to create enough content for a season is Grey's Anatomy.
Grey's Anatomy
 Grey's Anatomy is an American medical drama television fictional series that focuses on the lives of surgical interns, residents, and attendings as they develop into seasoned doctors while balancing personal and professional relationships. Through this series, medical ethics concerns are typically set aside in order to focus on character development and relationships.
This series is the longest-running scripted primetime show currently airing on the American Broadcasting Company (ABC) which premiered on March 27, 2005. It is also the longest-running American primetime medical drama series.
The seventeenth season of Grey's Anatomy premiered on November 12, 2020. The series returned after seven months, which was the longest hiatus in between seasons due to COVID-19. The current season will only have 16 episodes, making it the second shortest season of the show.
Through all seasons, creator Shonda Rhimes has done a great job of incorporating current issues and events that take place in our society. It was not a surprise that she included COVID-19 into this current season.
In this current season, the doctors at Grey Sloan Memorial Hospital find themselves in uncharted territory as they work to save lives without any end in sight amidst the COVID-19 pandemic. Doctors are becoming increasingly frustrated as their patients continue to die from the virus, and there is no solution to save their lives.
The producers of the show had to adjust in order to make filming this season possible. Actors and crew are tested three times a week, while actors must wear masks between takes and during rehearsals. Cameras lenses were changed in order to make people standing far apart look close together. Speaking in the hair and makeup trailers were not allowed and fewer scenes were written in each script to adjust to the schedules per episode.
Grey's Anatomy has an 83% rating on Rotten Tomatoes, a 7.6/10 on IMDb, and an 8.8/10 on TV.com. This series has had a strong presence in the entertainment industry for 15 years and counting and will continue to be resilient and adapt to current social norms.