The 2020 Game Console Controversy
For a few individuals, the wait is finally over, while the majority of people will have to sit tight and wait even longer. Many have eagerly waited in suspension since the announcing of two new consoles, namely the Xbox Series X and PlayStation 5. Gamers across our globe have endured a much believed to be a dark year with itchy fingers and massive expectations due to the newly released consoles. However, the limited production has downplayed the joy and satisfaction around these products as COVID-19 plays its part on yet another factor of joy in people's lives.
The Xbox Series X launched globally on November 10th, 2020, giving Microsoft a two-day head start against its rival Sony´s PS5 which was released on November 12th in the United States of America, Canada, Australia, New Zealand, Japan, Mexico, and South Korea. For the rest of the world, including the UK and Europe, you were able to purchase the PS5 from November 19th. The excitement around these products has been colossal since their long-awaited announcement earlier this year which put the gaming community in ecstasy. However, the fact that it was a limited production and the number of consumers that would get their hands on the consoles were few quickly downplayed the joy of the community.
The new releases are groundbreaking compared to their predecessors when it comes to speed and graphics. Announcements and reviews explain how this will allow the users to immerse themselves into a virtual world beyond compare as you are put in full control in your enjoyment of a magic break from reality.
Many saw the release of these much expected and awaited products as a glimmer of light on 2020 as the factors of joy would make quarantine and the pandemic somewhat more enjoyable, exciting, and durable. Dozens of gamers thought this to be the ultimate time for a release of a NextGen console, however, many had their excitement replaced with frustration as the consoles were sold out in a matter of minutes worldwide.
"I find it extremely aggravating," Patrick Miller, a junior majoring in political science, said. "As me and my friends tried to get our hands on a PS5 upon its release date it was sold out in a matter of minutes. It is close to impossible to get a hold of the consoles."
As both the Xbox Series X and PS5 sold out on release date, the only way to obtain the products is through people who are selling them privately for unreasonable prices. Most consumers are devastated by the minimal production, and the community seems divided. On one hand, many are furious with the developers as they witnessed a majority of celebrities flaunting their NextGen consoles prior to the release date. While on the other hand, many are still satisfied with the previous models and have no issue with waiting. Luckily, new releases are expected to take place shortly.
"Personally, I am very disappointed," Alexander Sørensen, a freshman majoring in business administration, said. "I have to self-quarantine for two weeks when I get back to Norway and the possession of a PS5 would make a major difference for me during that period."
This can be seen by many as a minor blow during a complex year filled with tragedy. However, as people are looking for positives during the span of 2020, it did not help that the anticipation and excitement were eliminated and replaced by yet another disappointment. This seemed to devastate a lot of individuals within the community. But for now, time will tell what steps Microsoft and Sony will take in efforts to satisfy their consumers and bring the joyful times and virtual adventures back to the people.
About the Contributor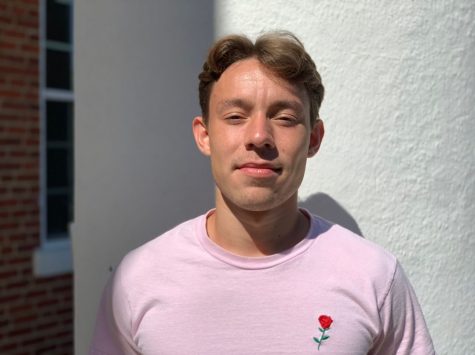 Baste Endresen, Staff Writer
Baste is a junior, international student coming from Bergen, Norway. He is majoring in Sports Communications with a dream of working in TV covering soccer...