Year end hip hop review: Top 5 albums of the year
The year of 2020 has been filled with many ups and downs but for hip hop music, it has been a very eventful year. This was a year where shows were virtual instead of in person which posed a natural challenge for artists to try to perform for their fans. Some artists found ways to shine during this pandemic while the others who couldn't adapt were the ones to fall short this year. The artists on this list did more than just flourish this year but they ended up surpassing their expectations and stamped 2020 as a solid year for their careers.
5. To kick off this list, we start with someone who has built a huge fan base over the years as he has been able to elevate his dynamic from mumble rapper to premier rap phenomenon. In October, 21 Savage released his second studio album with producer Metro Boomin called, "Savage Mode II." In the album we also hear the wise words of Morgan Freeman as he narrates listeners through the transitions between songs. With the help of superstar producer Metro Boomin, Savage was able to submit one of his best projects yet in 2020.
4. The next album is called, "Shoot for the Stars, Aim for the Moon" from the late Pop Smoke. This was a posthumous album that was released in early July and was co-produced by hip hop legend 50 Cent. This album was one that took many collaboration efforts to complete and also had a lot of star features. This album portrayed the outstanding potential skill that Pop Smoke had and the attention that he was able to garner over the short period of time that he was an artist.
3. "Blame It on Baby" by Dababy was one of the hottest albums at the time of its release in April. Dababy took the criticism of not being able to be dynamic in his music making and shifted the entire narrative with this project. Before this, Dababy was known for his loud mouth and quick witty rap cadence. Songs such as "Rockstar ft. Roddy Ricch" and "Find My Way" showed a melodic side of the rapper which we have yet to see at the time.
2. The next album is a collab album starring two of the more celebrated rappers in the game in Future and Lil Uzi Vert. The album "Pluto x Baby Pluto" was released in November and is already being regarded as one of the best albums of the year. This album was well received because of the hype between the two rappers as individuals but even more as collaborators. Lil Uzi Vert released his highly anticipated album earlier this year after a three year hiatus, which gained a lot of success and wanted attention from his fans. On the other hand, Future has been consistently a solid solo artist and continues to be a great feature artist. When the two got together on the album, they both brought their rockstar vibes to the table. Probably their best song on the album "That's It," shows the comradery and tag team style of music that the two can produce.
1. The best album of the year goes to the most accomplished rapper in the year of 2020 and that is Atlanta's own Lil Baby. The album, "My Turn" was released earlier this year in February and is still in conversation for best album. For his efforts, Lil Baby went double platinum for "My Turn," and although this album had some star power features such as Moneybagg Yo, Lil Uzi Vert, Lil Wayne, and Young Thug, it was his deluxe version that was released in May that allowed the success to roll in 2020. This is because of one of the top songs of the summer called "We Paid ft. 42 Dugg." This song was all over the internet and on peoples playlists as it was nominated for MTV Award for the Best Song of the Summer. In the first week of its release, the album debuted at number one on the US Billboard 200. The versatility of this 25 year old rapper has launched him to this vast success over the past year and will keep him on top if he continues.
About the Writer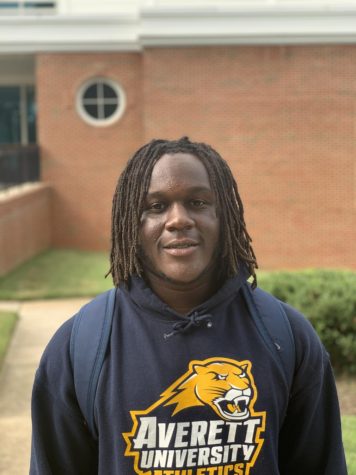 Tholoi Selli, Staff Writer
Tholoi is a senior staff writer who is majoring in communication studies. He enjoys topics such as sports, music, and popular culture. When he graduates...