The Bachelorette in Full Swing after Shaky Season Debut
Grayson Eaton, Marketing and Social Media Director
December 5, 2020
After a shaky season debut with former lead, Claire Crawley, The Bachelorette is in full swing with new lead, Tayshia Adams, in hot pursuit of her future fiancé. Airing on Tuesday nights at 8 p.m. E.T., The Bachelorette has been gaining immense publicity in the generation z and millennial generation categories.
Per DEADLINE, The Bachelorette earned a season high 1.5 Nielsen rating in adults between the ages of 18-49 years old on November 17. According to Lindsey Bateman, senior, The Bachelorette is one of her favorite reality television programs.
"The Bachelorette is my favorite show because it's nice to watch something crazy, unrealistically romantic, funny, and dramatic," Bateman said.
Bateman also noted that the show provides a sense of connection between her and her friends. "My friends and I look forward to watching the show together every Tuesday night," Bateman said. "The show is very easy to get hooked on; especially for young adults."
Upon reviewing the show, the evident reason of "hooking-on" lies in the show's main characters being majorly in the generation z and millennial generation age range, including Tayshia Adams, the show's lead. Following several interviews with other generation z and millennial individuals, it appears that we take interest in watching a relationship develop amongst others within our age range because it's what we are able to relate to in our personal lives.
"It's crazy to see the fine details of other young people's relationships," Morgan Jones, junior, said. "It really puts things into perspective."
For students interested in watching The Bachelorette, and are interested in catching up on missed episodes, all episodes are available for free on ABC and for subscription viewing on Hulu, YouTube TV, and Netflix. All new episodes debut live on Tuesday's at 8 p.m. only on ABC.
About the Writer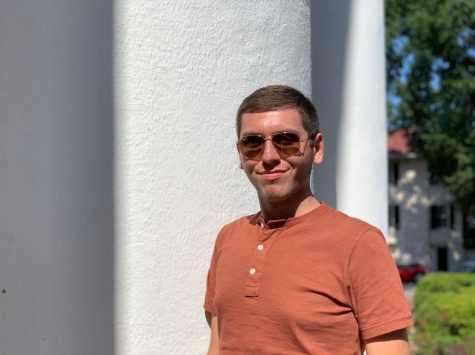 Grayson Eaton, Marketing and Social Media Director
Grayson is a senior majoring in communication studies from nearby Chatham, Virginia. When he is not studying, Grayson lives his childhood dream of working...