Senior Student-Athletes Cope with Unusual Season
COVID-19 has had a massive impact on the way educational institutions such as Averett  have approached the 2020 fall semester. For some senior student athletes, who had hoped to be enjoying their final year of college athletics, the situation has been particularly difficult.
"Personally, I feel like the situation has messed up the experience of being in college all around," senior lacrosse player Rafael Walker, a communication major, said.
Of course, the virus has also impacted the students' classroom experiences. Students have had to adapt to hybrid and online learning.  
"My semester is tremendously affected by COVID-19 as it has shut down the ability for me to learn in class and get one on one experience with my professors," senior volleyball player Myka Patterson, a sports medicine major, said. 
Despite the restrictions and with safety precautions in place, Averett has tried continue with athletic practices and scrimmages. While fall sport seniors are making the best of it, it's not the final season they envisioned.

"Athletically it messed up my whole season, however, we are making the most of the situation and having a good time while doing. However, the atmosphere is different when you play other teams and have big crowds in the stands. Ultimately the pandemic has got in the way of my senior year because I am not able to live out my senior year as planned and have the senior season I wanted to have athletically," Patterson said.
Fall sports athletes hope to be in competition this spring alongside the traditional spring sport activities. Many seniors are looking forward to the spring and appreciate the opportunities they've had to compete and prepare this semester.
"Although I'm not a true senior, it has to be said that I would have liked a traditional season to finish my career. That being said, Averett has done their absolute best to give us the best experience possible, and I, along with other seniors I have spoken with, appreciate that 100%," senior soccer player Owen Story, a sports medicine major, said. "We are lucky to have trained for the entire semester and we look forward to finishing with three, high-level inter-squad games before Christmas."
About the Contributor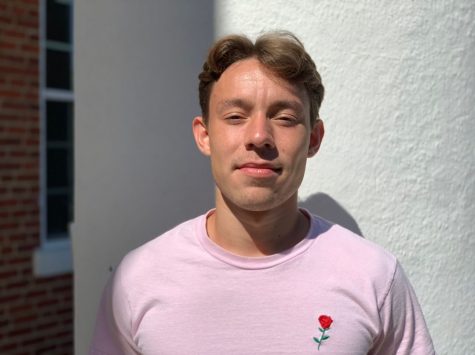 Baste Endresen, Staff Writer
Baste is a junior, international student coming from Bergen, Norway. He is majoring in Sports Communications with a dream of working in TV covering soccer...