Alumni Director Dan Hayes is ready to help you stay connected to AU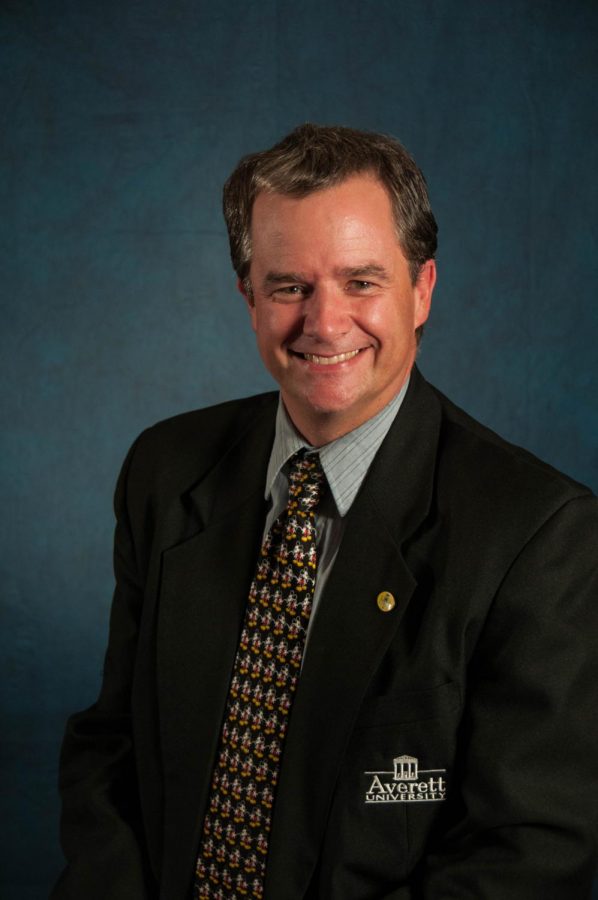 Averett graduate and Alumni Director Dan Hayes describes coming back to his alma mater to work as "like coming back home." 
"Faculty members that I had learned from were still here and the opportunity to give back to Averett in a deeply personal way was an exciting opportunity," Hayes, who is now  in his 13th year, said.
Being an alumni director includes "A willingness to talk to people that you don't know and to learn about what makes them interesting," as well as "an ability to share with people the importance of giving back as alumni have been doing for almost 160 years." Hayes explains that a portion of that is fundraising and that 15% of the University budget comes from generous alumni.
"As an alumnus, giving back to Averett benefits you as a person and it benefits Averett. As a student, if an opportunity to meet an Averett graduate comes up – take advantage of that opportunity rather than playing a video game because we only invite people who have something useful for you as a student and they are ready to help you be successful. Averett teaches you what you need to know – the alumni association teaches you WHO you need to know," Hayes said.
Hayes' most gratifying part about his job is "when a plan comes together."
"We work hard to put together Homecoming and alumni events. When people come together and meet their newest: employer, employee, friend or customer – I get excited," Hayes said. "We had a case where two alumni met at an alumni event and started dating – that event was the first place they met."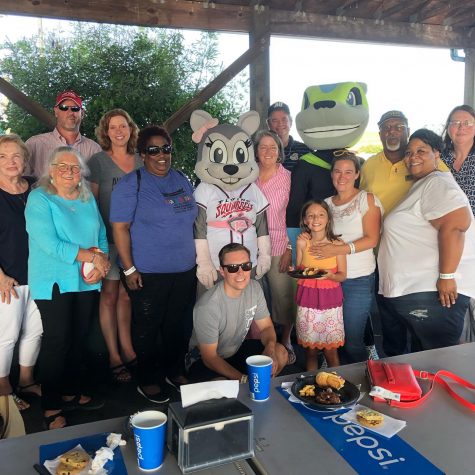 His favorite part about Averett University is "That everyone has the opportunity to make a difference NOW." 
"If a student wants to start a club, they can make it happen. When they show up for class, they can have a meaningful experience NOW. As an employee I have the opportunity to make a difference NOW and every August we get to hit the reset button and try to do better than last year." 
The alumni association helps students after they graduate by "…helping set up interview practice, resume review, mentorships, internships." 
"On October 16 we will be having a virtual career expo so that students can meet alumni that are experts in different fields. It will be a chance for students to learn how to get (and keep) a job and to learn about how their skills might be useful in a field they hadn't considered," Hayes said."The biggest help is to attend alumni events and meet people that can help you. Graduates don't come to events that we set up because they are worried they won't know anyone – Please consider coming BECAUSE of who you don't know. We did an event for seniors one year and one of our alumni was the Danville Superintendent of Schools – she came to the event and hired all of the education majors that were attending and then left." 
It is important to stay involved because "being involved after graduation helps you as a person and helps the University. Everyone has the opportunity to grab the hand of an alumnus before they graduate. The willingness of alumni to reach back after graduation is what keeps that cycle going. Do unto others as you would have done unto you." 
 Students become an alumni after one year of classes at Averett. He explains that the best way to be a good alumnus is to "consider the four T's" and that "You may not be able to do everything, but find something in each category that you can do." 
Time: Participate in events near you, wear Averett Gear, display your diploma, come to Homecoming. Attend an athletic contest. Follow our Alumni social media so that you know what is going on, read the annual magazine to stay informed.

Talent: Participate in the Homecoming career expo, volunteer to help run an event, serve as a mentor, server on an advisory board, serve on the alumni board.

Tuition: We chose this word so it would start with 'T', but it can be confusing. You can help Averett by telling people about the great experience you had at Averett and encouraging them to visit with the Admissions folks. It doesn't matter if that means coming after high school or folks that are going back to school after working in the world.

Treasure: 15% of the University budget comes from generous donations. If every alumnus gave $8 a month, Averett would have more than 2 million dollars to invest in programming and resources for students. Some alumni are able to give much more, some alumni give less. When everyone does what they can, the accumulated effort makes a huge difference.
Resources that are available to alumni are discounts included with the cougar nation discounts in which several businesses around Danville participate in. There is also an app in the AppStore labeled Averett where alumni can keep up with Averett news and alumni events.
"Alumni have access to keeping their email for life. We have companies that will give discounts to alumni (especially Insurance), networking opportunities, access to the career services office. In Danville, some of the Cougar Nation discounts apply to alumni. There are many other opportunities, and because Averett is small we can easily pivot and try new things that alumni help us to come up with," Hayes said.
Hayes advises students to "Please stay connected to Averett by keeping your address, email, and phone number updated. Please take a few seconds with each contact that we make – it may be the opportunity that you are looking for. We are very sensitive to not sending "too much" information. A lifelong association with your alma mater benefits you as a person in many ways – An alumnus has the opportunity to change the world by being involved with affecting the next generation of students."
About the Writer
Caitlin Towler, Staff Writer
Caitlin is a sophomore who is majoring in communication and minoring in
English. She often spends her free time listening to music, reading, or writing...