Averett's Uncertain Travelers: International Students Face Additional Challenges During Pandemic
As we all know, the spring 2020 semester came to a halt due to the fast-spreading pandemic. This pandemic shocked the whole world as we had to adapt and manage this crisis.
However, after six months we have been lucky enough to finally return to campus and ease our way into a more normalized reality. As the current situation is still unpredictable, some students and staff, depending on personal comfort, have made the move back to campus. This move has been uncertain for most of us, however, it has been quite complex for some of Averett's international students.
"I was quite nervous regarding the passport control," Josefine Sundbom, a junior from Sweden, said. "It was an uncomfortable situation as I was afraid of not being able to get back into the U.S again."
As borders closed and travel restrictions were set worldwide, students wondered if they would be able to return to friends and continue working towards their degrees. It was quite stressful for some students.
"I got anxious as my flights to the U.S were canceled three times before I finally managed to catch an indirect route to byway my way to Averett,"  Alexander Sørensen a freshman from Norway said.
The uncertainties were numerous, and the chance of attending the fall 2020 semester looked unlikely for many. However, students have now been able to relax a bit as we close in on week four of schooling. Regardless, even though most Averett students have made their way back to campus, there are still uncertainties as to the university monitors the unpredictable spread of the virus.
"I am still a bit on edge as we go day by day, I am nervous about school closing as I want to enjoy and complete my first semester," Sørensen said.
If school were to close again, it would be difficult for some to return home as flights in and out of the country are erratic.
"I am really hoping we stay open. My flight back home is booked for November, and if the university closes, people will go home and I will still be here in Danville,"  Sundbom said.
About the Contributor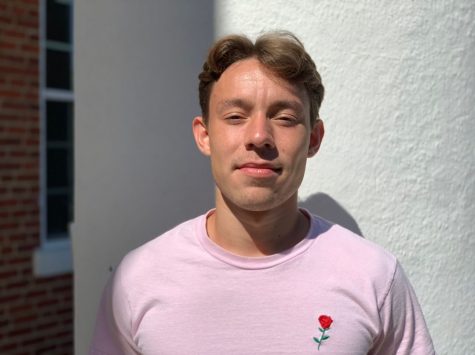 Baste Endresen, Staff Writer
Baste is a junior, international student coming from Bergen, Norway. He is majoring in Sports Communications with a dream of working in TV covering soccer...