Averett offering over 75 summer courses
Registration for summer and fall classes is still underway. Students are finding classes they needed to take, or even just classes they are interested in. Summer classes are a great way for students to get in credit hours or just stay busy during the summer months. 
Everything from anatomy and math to business and communications classes are offered and there are countless others. There are also Graduate and Professional Studies (GPS) courses that are offered. Currently, there are over 75 options for summer courses. Both in-person and online classes are available for students. 
"For some, summer courses help to prevent academic probation by allowing students to retake challenging courses and boost GPA.  For others, a summer course or two may be needed to surpass the 30, 60, or 90 hours needed to enter a new status and receive additional financial aid options.  Some may choose summer courses to 'get ahead' or to earn pre-requisites needed for graduate school," Stephanie Smith, assistant professor of biology and coordinator for summer school, said. 
Summer courses cover the same information as a semester-long course, but the material is covered in a shorter time frame. Most students take one or two courses, which allows for fewer distractions for students enrolled in the course and more flexibility. 
Different classes have different durations. Smith says that professors may choose for the class to last the entire six or 12 weeks, depending on the session, but many courses last three or four weeks, depending on the professor. 
Smith had taught summer courses in anatomy and physiology in the past on Averett's campus but is offering online courses this coming summer for students who cannot stay in Danville. 
"Students need to be focused and ready to move at a fast pace," Instructor of Communication Zach Humphries said.
Humphries is teaching a two-credit communication course this summer called presentation skills. He says that it will be beneficial for not only communication majors and minors but anyone interested in improving their public speaking. 
"I have found in the past students like the expedited form and have seen greater success in the summer courses as they are allowed to focus more on the course material," Smith said. 
If a student is interested in taking summer classes, he or she should contact Averett Central to see if Financial Aid is available to help pay for the classes. Summer courses are a great way to improve GPA, earn credits to continue progressing towards graduation, or retake a challenging course at a time when you can focus more on that single subject.
About the Writer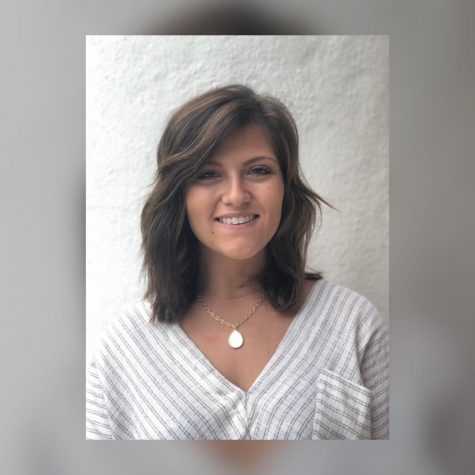 Delaney Sullivan, Staff Writer
Delaney Sullivan is a senior transfer student majoring in communication studies. She enjoys photography, reading, and writing and spending time with her...