Spring Sports Include a Nationally Ranked Team and Conference Contenders
Even though you may not be able to tell by the temperature, Spring has sprung in Averett athletics and all the athletes' hard work is about to pay off.
The golf team begins their spring season ranked number 22 in the nation by Golfstat and picked to finish fourth in the conference preseason poll. The conference is packed with talent that includes nationally ranked Huntington and Methodist. The Cougars begin spring play on March 9 in Lynchburg.
Softball, after finishing last season 31-16 and losing in the USA South Tournament Championship, saw their head coach step down and move on. Now running the show for the Cougars is first year Head Coach Steve Alcorn.  The Lady Cougars got off to a good start as they split with the #7 team in the country in Virginia Wesleyan. Senior Kaitlyn Aherron smashed a 2 run shot into left field to put the Lady Cougars on top. The team entered March with a 4-2 record and look to be in contention this season. 
Women's Lacrosse in its 3rd season back at Averett University has been a success thus far. Junior Elizabeth Peasley is currently the all-time leading goal scorer in Averett history in just her first two years. With her back leading the charge and more key contributors they will look to surpass the 14-5 season they had just a year ago.  
Men's Lacrosse in its 3rd season in school history is prepared to have its best season yet. With the team being young and having no seniors on the team the future is bright for the Cougars Lacrosse program. According to attacker Ballard Earley, "the team is definitely better than last year, we are deeper, and more experienced." 
The Men's Tennis team is off to a hot start. As of March 1, they were 4-0. They have wins over Bluefield, Hampden Sydney, Randolph and Virginia Wesleyan. Last year's team went 10-7 overall and 5-4 in conference. Though with that record the Cougars still made it to the conference semifinals. The Cougars hope to continue their winning ways. The doubles team of Junior Stan Martherus and Freshman Jorge Figueroa have already won USA South Conference Doubles Team of the Week honors. Figueroa earned Rookie of the Week.
Women's Tennis had one of its best seasons ever last season as they went 13-6 overall and 6-2 in conference play. Led by three time Player of the Year Hedi Sarkkinen the team was very successful. With Sarkkinen gone the Cougars look to fill her shoes but will do so with team effort. They started the season with wins over Bluefield and Randolph. Freshman Fabienne Bachmann won Rookie of the Week honors for the USA South.  
The Averett Baseball team is in set for another season. After finishing last season 8-30 the Cougars are looking for a bounce back season. With returns of key contributors and head coach Kenny Fleming the team has good signs to look forward too.  The team is off to a tough start but is looking for wins as they get deeper into conference action.
About the Writer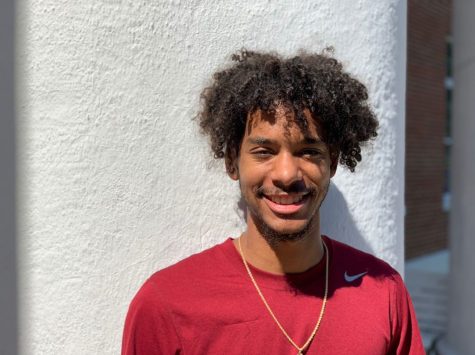 Montre Cash, Staff Writer


Montrè Cash is a senior communications major. He is a member of the basketball team. After school he wants to get into live television commentary...