Spring Concerts for The Averett Singers and The Averett Cougar Band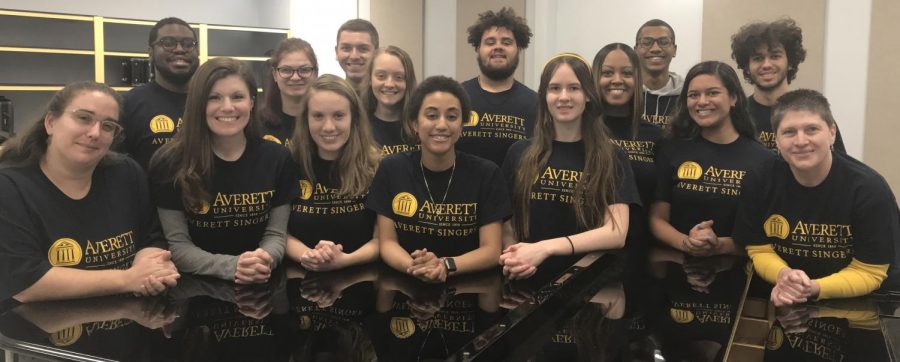 As we shift from winter to spring, Averett's  band and The Averett Singers are preparing for upcoming concerts and events.
"We're currently working on all of the music for our spring band concert on Friday, April 24 at 7:00 p.m. in Pritchett Auditorium," Dr. Janet Phillips, assistant professor of music, said. "The performance is free. This concert has a focus on more traditional band literature. Audience members will hear the band portray a speeding train, a survivor standing up to their bully, a tribute to Beethoven (with his 5th and most famous symphony quoted in amusing and exciting ways) on his 250th birthday, and other surprises."
The band has future plans to do a pops (popular music) concert in the fall, participate in the Averett Celebrates Christmas concert in December, winter and spring commencements, and to play at home football and basketball games.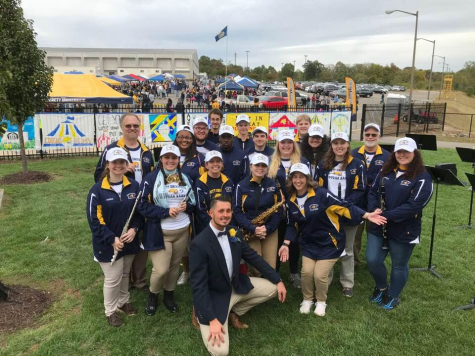 "In the future I would like for us to host an honor band on our campus for middle and high school band students," Phillips said. "I would also like for us to be able to host a week-long band day camp in the summer, that would culminate in a concert at the end of the week."
Anyone who is interested in learning to play an instrument is welcome to join the Averett band. Although most students do have previous experience with instruments, there are faculty available to help you learn if you do not.
Band students, such as Shelby Couzzi, a junior who is majoring in aviation, enjoy being apart of band due to the community and "being able to make friends from all walks of life on campus."
"I enjoy rehearsal on Thursday nights, blending our instruments together, sounding as one," Hannah Glass, a senior majoring in psychology, said. "Pep band season during basketball and football games is one of my favorites because being able to root on my residents and classmates."
If any students are interested in joining band, contact Dr. Janet Phillips at [email protected]
The Averett Singers are also busily preparing for upcoming concerts.
"We are hoping to help out with the theater department to be in the musical cabaret that's coming up in March. That same weekend we will be the primary chorus for Averett at West Main Baptist church," Dr. Anne Lewis, professor of music and musical theater, said.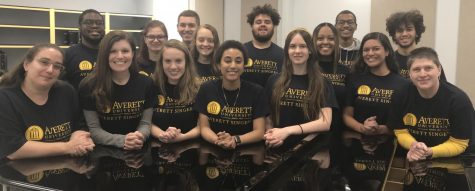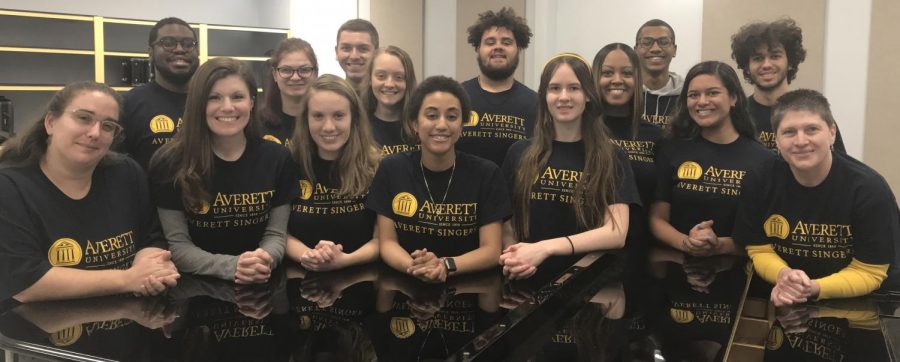 The Averett Singers is a "very companionable and fun group, everybody gets really lasting good friendships out of it." It works with disciplining "choral sound and learning how to express music and lyrics that hopefully will provoke thought and new ideas and emotions in listeners."
To be a part of the Averett Singers, you do not have to be a music major, as there are students from every major and background.
"My favorite part about being about of the group is because it is fun and a learning experience but not only that it's actually being surrounded by friends and by people who love doing what I do as well," Makayla Norman, a junior majoring in sociology and criminal justice, said.
The members enjoy being a part of the group because of the challenge and the close relationships they form along the way.
"My absolute favorite part of being in the group is the professionalism.  Everyone in the group is on different levels in regards to singing, sight reading, music knowledge, experience, etc. but we all work extremely hard to sound like a professional group," Lindsey Bateman, a junior majoring in biomedical sciences, said.
Advice from present members includes learning how to read music to a certain extent and "if you truly love singing or music or want to gain more skill and knowledge about it, you should definitely talk to Dr. Lewis about it!"
If you are interested in joining The Averett Singers, contact Dr. Anne Lewis at [email protected]
About the Contributor
Caitlin Towler, Staff Writer
Caitlin is a sophomore who is majoring in communication and minoring in
English. She often spends her free time listening to music, reading, or writing...