Grayson Eaton Named Director of Social Media at South Boston Speedway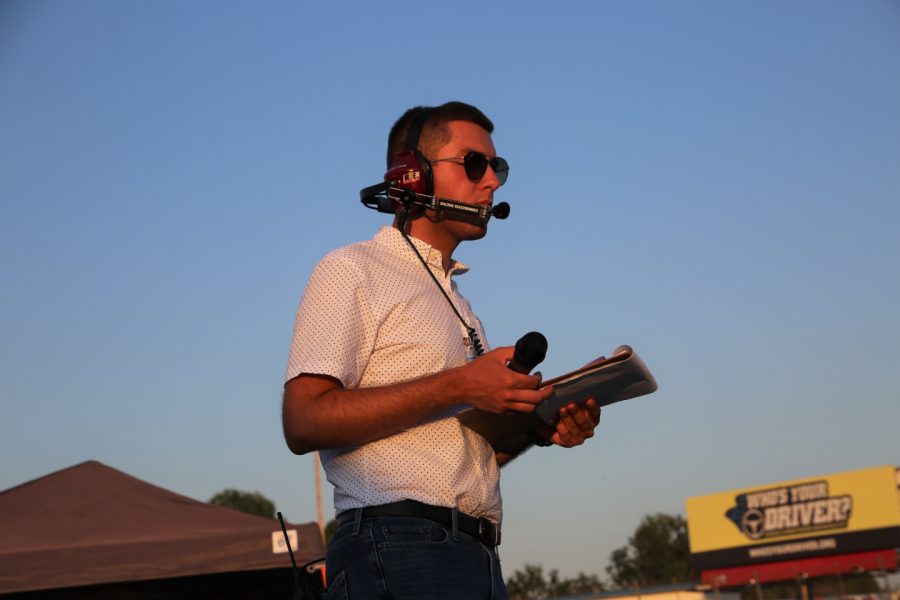 Grayson Eaton, a junior majoring in communication, was promoted to director of social media at South Boston Speedway. The appointment comes after interning and working at the track last summer. He was happy about the promotion and it is a big accomplishment.
"I feel really good about it because it's a dream come true because I've always wanted to work in motor sports and NASCAR and things like that, plus last year I wasn't the director of it, I just kind of helped out during the season," Eaton said. "I guess you would call me a seasonal associate manager, but this year I'm a full time employee and I have complete control over the social media and everything, like people have to answer to me, so that's funny."
Eaton has always enjoyed motorsports and hopes this job will be a step towards a career in the industry.
"I've just always loved everything, like being around it, the whole thing.It's like a traveling circus really because it's like a big family and that's one reason I just love it," Eaton said. "I love being in it.It's energetic. It's fast paced life and that's what I love. You travel, and I love going fast. I love race cars. I love motorsports. I love everything about it, the system, everything."
Eaton's enthusiasm for motorsports is obvious, but there is still work that has to be done. With the new position, there are many new responsibilities Eaton has at the speedway.
"I develop all of my content that I post on social media. I edit it. I come up with all my captions, and I just post and comment and like and do everything just like we do on our personal social media except it's more business," Eaton said. "I answer questions too because a lot of people write on Facebook and will send me a message and I answer the question."
Eaton recently accepted the position of Director of Social Media at the South Boston Speedway, but he has done plenty of work there before. The connections he made were crucial for acquiring the new position.
"I was actually promoted, but if I wouldn't have networked and stuff like that I wouldn't have gotten it, but I had already been accustomed to going there and they knew me so they asked if I wanted this and I said 'yes,'" Eaton said. "The boss, we're really good friends. It's like Dr. Huckstep and I, we have a good relationship, so when you build a good relationship with someone like that then it just worked out and I got promoted."
Gaining this position is a significant step, but Eaton has a lot of plans for things he wants to do in the future.
"I hope broadcasting for television or radio, but if not, doing PR or something to that extent in NASCAR or even in my own social media business could be a possibility because they make pretty good money," Eaton said. "I'm trying to light up some stuff with that now to do some television work but nothing has materialized as of yet. I've been talking with NBC sports about doing some work with them, and I have also with pit row TV, but I'm not so sure if either one of those are going to work out."
Eaton has also had influences that helped him get to where he is in the motorsport world.
"One of my biggest influences, she's also a pit reporter for Fox Sports NASCAR and her name is Jamie Little. She's one of the best. She was formerly with the ESPN so I studied how she does a lot, like watching old clips of her," Eaton said. "Another one is Marty Snider with NBC sports. He has been with them for quite a while and he does IndyCar and NASCAR. I studied a lot of his clips as well because you can learn a lot if you study them because they really are the best. Also, Parker Kligerman, he is now with NBC sports, but he was a former driver and he is now a pit reporter, so I really studied a lot of his footage because he is so outgoing and stuff like that."
With the experience Eaton has, he also has some advice that can apply to others aiming for specific jobs in any field.
"Definitely just network as much as you can and if you have a dream, don't be afraid to go after it. Really get to know your professors and the president of the university because they have lots and lots of connections, some that you may not think that they have. Like I know in my case, if it wasn't for Dr. Huckstep I probably wouldn't be at the speedway or I wouldn't have gotten my previous sports car experience," Eaton said. "Dr. Franks got me a private tour and interview with the Wood brothers, the famous Wood brothers racing shop. You just have to network. You just have to go out and grab it because it won't come to you. You have to go after it."
About the Writer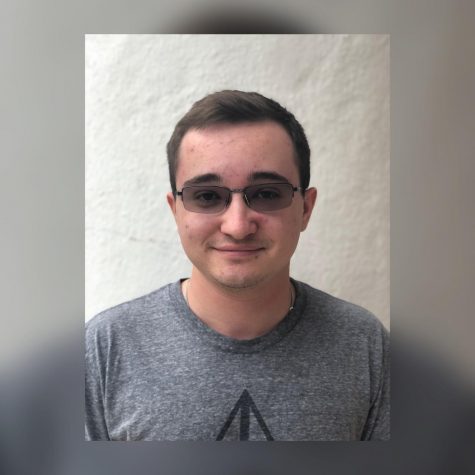 Evan Phillips, Staff Writer
Evan is a Junior majoring in communications studies, and he plays Overwatch for the Averett esports team. After college, he plans to work in the entertainment...