3 Averett Players Sign to Arena Football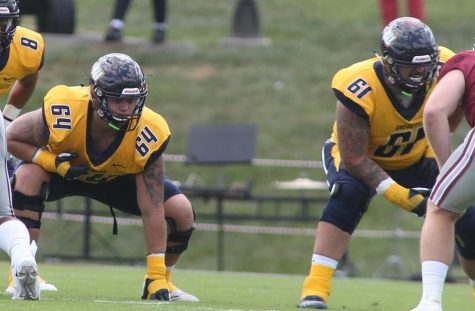 Three Averett football senior players have recently signed to continue playing through professional arena football organizations. Two offensive linemen A.C. Woolard and Michael Head signed with the Carolina Cobras, located in Greensboro, North Carolina, while kicker/punter Cole Westberry signed with the Vermont Brew, located in Middlebury, Vermont.
All three played at the D3 Senior Scout Bowl in Myrtle Beach, South Carolina when they got word from their agents about the sign. Each of them stating that it has been a dream to play football at the professional level.
"My biggest motivation is just continuing playing the sport I love and making all my friends and family proud," said Head.
"My first reaction was to call my parents, get home, and get back to work," Woolard added.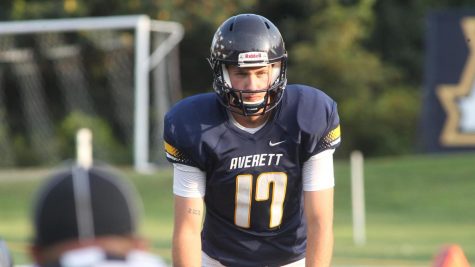 "I was by myself in the car when I got a call from my agent and he told me I had a contract. Initially I was really excited and overwhelmed because it happened so quickly, but a good overwhelmed," added Westberry.
All three of the seniors began playing football when they were young.
However, Westberry was cut from his middle school team because "they didn't need a kicker." This helped drive Westberry as he proceeded to play in high school. Now, he is adjusting to the smaller field goal posts to get ready for his pro debut season.
"It shows how we recruit, it shows how much we are dedicated as a program and how much the players in this program are dedicated to succeed," added Patrick Henry, Averett football's offensive coordinator.
The Vermont Brew's first game is March 28th at home and the Carolina Cobras schedule is TBA.
About the Writer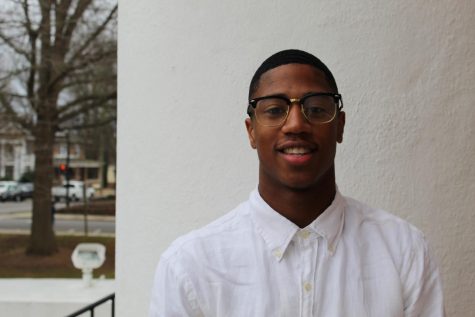 Isaiah Grice, Writer
Isaiah Grice is a senior and is majoring in communication studies. He is a captain of the football team and plays wide receiver. He also is the Vice President...