Averett Wrestling Reaching National Milestones
As wrestling team competes and prepares for nationals, they continue to strive and become better. Standouts Brandon Woody and Sam Braswell continue to bring energy to the team.
"I set an example for my team. I try to be first in everything I do because the other guys are looking up to me and want to be like me so I feel that it pushes them even harder," Woody, the captain of the wrestling team, said.
This the first wrestling team at Averett University to be nationally ranked top 25 in the nation. They have come a long way from when they first started the program in 2017. Coach Roulo's first year as a head has gone smoothly. He has a 100 percent faith in his team and continues to make sure everyone is getting better every week.
"They're buying in to the process they are doing extra work. I have leaders on my team stepping up making sure guys are pushing themselves, guys are staying focused just preparing themselves for the post season and that's what matters because if you don't get guys qualifying it's not a good year. I got guys like freshman George Moseley 16 pins 25th in the nation, Trent Ragland with only 3 losses, only losing to top 5 wrestlers in the nation, Brandon Woody ranked number eight in the nation, Sam Braswell ranked number five in the nation, so I am feeling pretty good about this season, " Head Coach Roulo, said.
Woody and Braswell have been an excellent package to this team. They are both ranked top ten in the nation but the fight isn't over until its over. They continue to stay humble and fight for that number one spot on the podium at the end of the post season.
"I don't care. I haven't won a national title, therefore, the ranking doesn't mean anything to me, its just a number." Braswell said.
The wrestlers put in a lot of hard work and dedication into what they do. They put in work before and after practice each day. They try to motivate each other to be better than they were yesterday.
"I try to ignore the distractions, I don't really go out as much as I used to, I also think about last year and what happened first round of nationals to motivate me to do better and push my self harder to make it and do better at nationals this year," Baswell said.
The wrestling to team is off to a good start this year lets make sure we wish them good luck to the remainder of the season and hope we see them on March 8th through the 9th for the national tournament.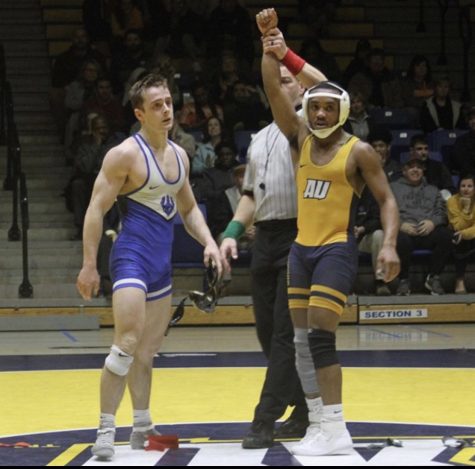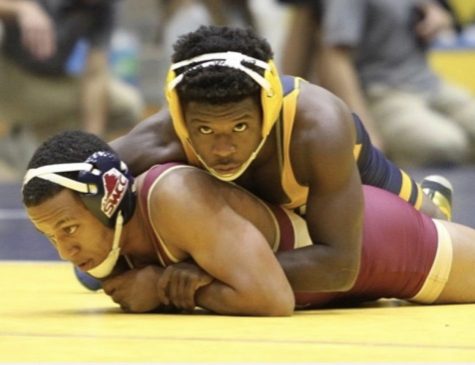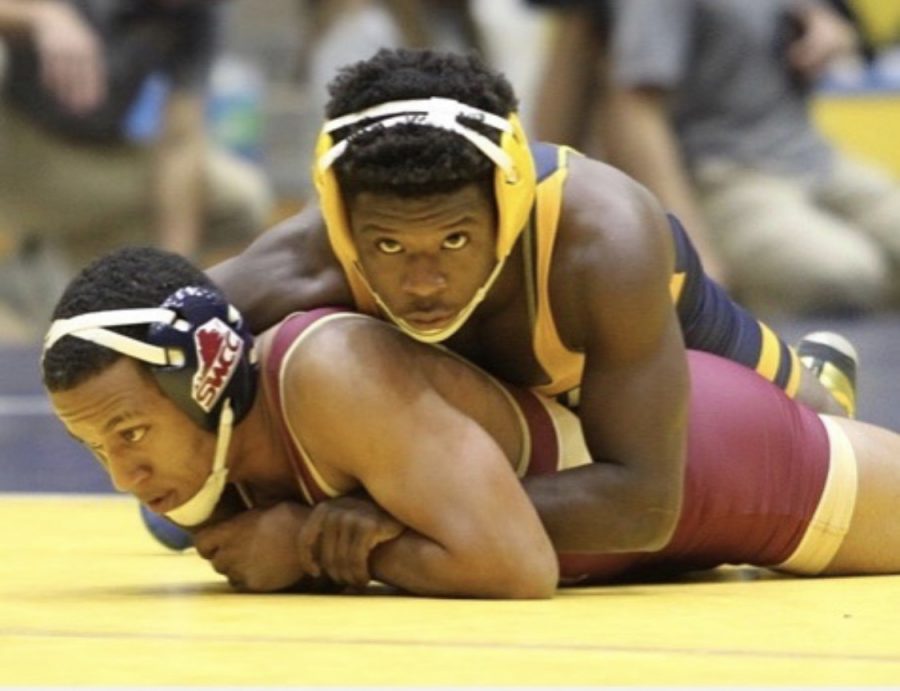 About the Writer
Rafael Walker, Staff Writer
Rafael Walker is a junior from Centreville, Virginia, majoring in communication studies. He plays lacrosse
here at Averett, also is a music artist on...