Averett Esports Developing and Expanding
The world of sports is in constant change as we adapt and "improve" to new technology. One of the biggest and most recent contributors to our modern sports is esports.
As a whole, esports has had a rapid development and made its mark in the world of sports as it is growing bigger each year. In 2018, esports estimated more than 250 million people watching according to a Syracuse University study.
Many people may ask themselves, what exactly is esports? Esports are video games in a formalized form of competition or performance.
Any sporting activity that uses computers and often computer networks, as a direct regulatory requirement for the game being played, applies as an esport.
But what is the difference in playing video-games with friends at home compared to playing for a college varsity team?
"It is a different mindset," said Trysten Wiggins-Fralin, a senior majoring in history as well as being the captain of Averett's Hearthstone team."Casually playing for fun differs from playing for a varsity team as you are playing to compete against other people and maximize your skill strengths and win rates."
Averett launched its first competitive gaming team back in 2017, and the program has run successfully in the few years it has existed. 
Recently, the Averett esports program named Todd Blanton as their new team manager. Blanton is a former Averett graduate who has served as the technical director and audio engineer for Averett's Theatre Department since 2017. With his known presence on campus as well as experience in the field of esports as a former Championship Gaming Series player, Blanton will be a positive contributor to the esports department.
"I am ecstatic for the opportunity to be a part of this program and to represent Averett," Blanton said in an interview with Averett's Director of Athletics Communications Drew Wilson. "I hope I can make as big an impact on this program as Averett has made in my life."
Averett esports has two active teams this semester in Super Smash Bros Ultimate and Hearthstone. Furthermore, the program has started expanding this semester. Games such as Call of Duty Modern Warfare, Fortnite, NBA 2k, and Madden, are being added to the program as they all have colligated leagues. 
"The skill in the game are important, but it goes beyond skill," Wiggins-Fralin stated while being was asked about future recruits. "If you are a really good individual player but cannot coordinate with the team, you are not going to benefit the program."
The esports family is looking to fill roles to each of these sports and are looking to recruit interested and passionate players.
About the Writer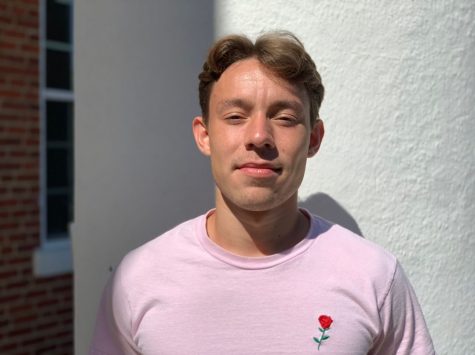 Baste Endresen, Staff Writer
Baste is a junior, international student coming from Bergen, Norway. He is majoring in Sports Communications with a dream of working in TV covering soccer...