The Scholarship of Hip Hop Focus of Truth Talk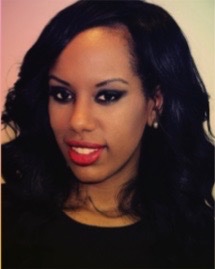 On Monday, Jan. 13th a TRUTH Talk was given at 6pm in Blount Chapel. The talk was titled "The rose that grew from concrete: A cultural interpretation and first-generation exploration through the lens of hip hop" 
The TRUTH Talk was given by Kyesha Jennings, an English lecturer at North Carolina State University. She majored in Education at Lincoln University and is now working on her Ph.D. at Indiana University of Pennsylvania. Jennings' research focuses on African American Literature and the integration of Hip-Hop and Popular Culture. 
Jennings spoke about her research on aesthetics and sensibilities of hip hop and culture. She also spoke about the role that hip hop culture has had on identity formation. As a first-generation college student herself, Jennings also spoke first hand about how arts and music help first-generation college students navigate college life. 
Growing up, her father was a DJ and Jennings said that is when she first fell in love with hip hop. As she got older, she said that the culture is what made her fall more in love. "I fell in love with hip hop through dance and culture," Jennings said. 
Averett University's Center for Community Engagement and Career Competitiveness (CCECC) launched it's Virginia Humanities Convocation Series for this semester. The TRUTH Talk series will consist of three talks throughout the spring 2020 semester. 
"The Averett and broader community come together to discuss often controversial issues to formulate solutions and reach mutual understanding," Dr. Billy Wooten, the executive director of the Center for Community Engagement and Career Competitiveness said. "TRUTH Talks are monthly events that bring Averett students, staff, faculty, and community members together to discuss socially-relevant issues in a safe space free from judgment and confrontation."
TRUTH Talks are based on a national program and stands for True Rational Understanding Through Honest Talks. Last year, Averett had seven talks that had around 65 attendees at each forum.