Fine Dining is Just a Short Drive from Campus in Danville's River District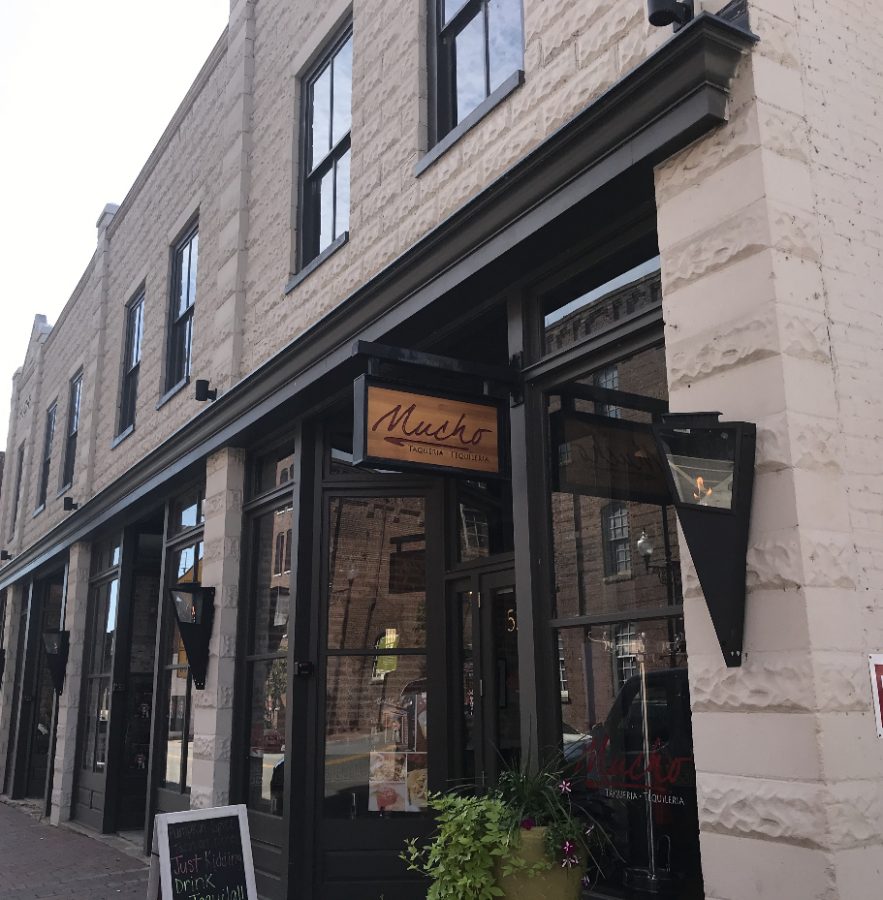 Over the past few years, Danville has seen its River District flourish into a premier location for dining options. Two of its most notable additions in the past few years have been, Cotton and Mucho. Both of which, are owned by the Parry Restaurant Group. 
Mucho is located at 530 Craghead St, in the heart of the River District. From the outside, it is apparent that Mucho is a much more modern, and sophisticated Mexican restaurant than others in the area. With its white brick facade, gas lit lanterns, and an over head sign reading: Mucho, Taqueria – Tequileria, it is certain to catch the eye of any passersby. 
The inside of the restaurant is an appealing mixture of modern and traditional decor, featuring exposed brick, a tidy bar showcasing a large selection of tequila, and clean tile work. However, the main attraction at Mucho is most definitely it's menu.  
"Some of our best, and my personal favorite dishes, are our traditional chicken, carnitas, and our baja tacos," Kitchen Manager Katrina Morillo said. 
Mucho also offers starters such as taquitos, nachos, and quesadillas. The menu also includes a selection of salads and house tacos. There is also a "build your own" taco section. 
"Everything here is homemade from the bar to the kitchen, including our specialty margaritas," Morillo said. 
One of Mucho's most popular drinks, the blackberry margarita, includes ingredients that take a week to prepare in house.  This time and dedication to the menu definitely shows in the final product. In addition, this dedication is infectious to the staff. 
"We have a primarily younger staff, that is upbeat and friendly, that makes proud on a daily basis,"  Morillo said. 
Just a few blocks from Mucho, stands Cotton, a different but equally enjoyable dining experience. Located in the former Dan River Research Facility, Cotton is the only restaurant in Danville that faces the river. Situated on the second floor of the historic building, Cotton offers an atmosphere unparalleled to any other dining establishment in the Danville area. 
"A lot of people walk in here and think they're in Manhattan. Mel Dicky, out of Greensboro, who did the design work, won an award for the design,"  manager, Roy Badgley said. 
Featuring a pallet of light greens, browns, and bronzes, contrasting with the brick walls of the former cotton mill, the interior of Cotton is certainly eye catching. A collection of contemporary chandeliers and intriguing light fixtures illuminate the restaurant. On the wall overlooking the expansive bar, hangs a monitor showing the beers available on tap, along with the visual representation of the volumes of the kegs. 
"In any business you have to show people you are serious about what you do, and we are serious about craft cocktails, craft beer, great food, and a great dining experience," Badgley said. 
This "serious" approach certainly shows through in Cotton's selection of food. The menu offers a large selection of starters, including Badgley's personal favorite, buffalo fried oysters. The rest of the menu consist of salads, specialty entrees, and burgers and sandwiches. Cotton also offers fire roasted pizzas that can be seen being made-to-order in a brick pizza oven. 
"We pride ourselves on our culture, our consistency, and how we execute day in and day out," Badgley said.
When looking for a place to eat out in Danville's River District, both Mucho and Cotton are exceptional options that should come to mind. No matter one's personal pallet or preferences, one of these two restaurants will definitely suffice. Both restaurants offer high quality atmospheres, and even higher quality food.
About the Writer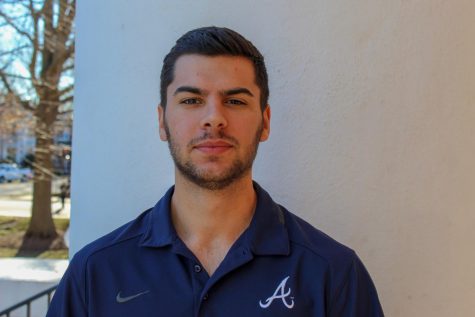 BK Stancil, Writer
BK is a junior majoring in journalism with a minor in business. He plays on the Averett baseball team. After college, he has aspirations to be a journalist...