From Player to Coach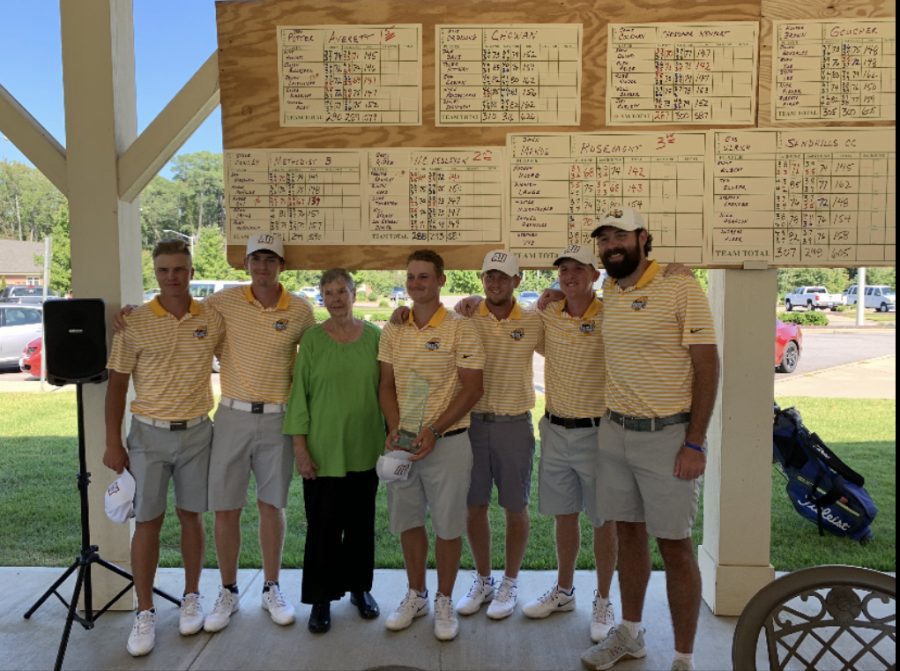 For most people the road from their playing career to being a collegiate head coach is a long one. Many years are spent toiling as a graduate assistant, or assistant coach, before being entrusted with the responsibilities of a head coaching position. This was not the case for the new head coach of the Averett men's golf team. In a matter of a few months, Ben Potter went from being a senior on the golf team, to being named its next head coach. 
"I knew I wanted to coach, and being able to get this opportunity this early puts me five to ten years ahead of schedule," Potter said.
With Averett being his alma mater, Potter was well aware that he would be taking over a program that has previously won a NCAA Division III national championship, along with producing many All-American selections. 
"Coaching at your alma mater immediately connects you to the tradition of the program. It makes me what to be successful that much more. I'm not just connected to the university because I am the coach, but it's my school, and my history. It definitely instills more pride in my work," Potter said. 
While he was certainly fast tracked in a dream fashion, it meant that there was an extremely short turn around. 
"The biggest adjustments really were getting used to it from the opposite side of things. As a player we take for granted all the stuff our head coaches do, it's a lot more work than what it appears from the outside," Potter said. 
Previously, Potter had been the beneficiary of the work duties of a head coach. Now, instead of showing up to collect his team apparel, he was the one in charge of distributing it. He quickly had to learn how to handle the plethora of tasks a head coach is responsible for. However, the largest adjustment for Potter would be taking on the "coach mentality," especially toward players who had previously been teammates.
"Being close in age really allows me to connect with them and it allows me to be approachable. I don't think they picture me as a friend, but I also don't think they picture me as an authority figure that they can't reach out to either," Potter said. 
On the other side of things, this also meant his former teammates, would have to adjust to him being a coaching figure, and not just another teammate. 
 "It was a little strange at first, but we've really figured out how to separate how we use to be, to how we are now as a coach-to-player relationship," junior Joren Buskbjerg said. 
With Potter only being a couple months removed from his playing career, he brings a valuable knowledge of the game. 
"He knows golf well, and because he played here, he knows how to approach a tournament, and the stress we can get in a tournament. For myself, I feel that he has been a great coach," junior, Renan Laveissiere said.
During his time as a player at  Averett, Potter experienced what it felt like to be a part of a successful program. He contributed to three team wins, and secured two second place individual finishes over his two years playing for Averett. This success has already begun to transfer into his coaching career. The Cougars began their season with a second place at the Barton College Cutter Creek Invitational. They then followed that result by winning the N.C. Wesleyan Don Scalf Memorial. 
"It almost feels better winning as a coach than it does as a player. As a player it's just you on the course. I could only control myself, and really wouldn't know what my teammates were doing. As a coach, I know where everyone is at, and instead of having the stress of one round, I've got the stress of five rounds all at one time," Potter said.  
Albeit stressful, Potter has definitely risen to the task at hand. Although, he will be the first to contribute this early success to his players.
"We have a really young team. I could not be more proud of the guys and where they're at right now. We are just trying to keep this success rolling as we enter our next event. We are in a good spot and it's amazing what their doing this quick," Potter said. 
Potter has certainly brought fresh life to Averett's storied program, and with it a new era of Averett golf has begun.