A New Year and a New Ceremony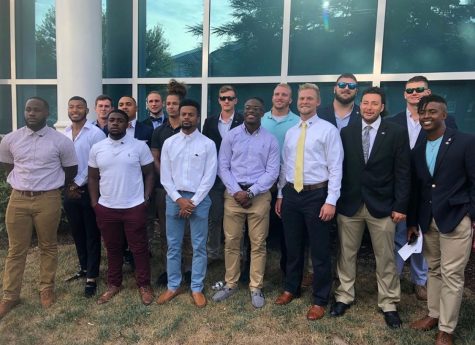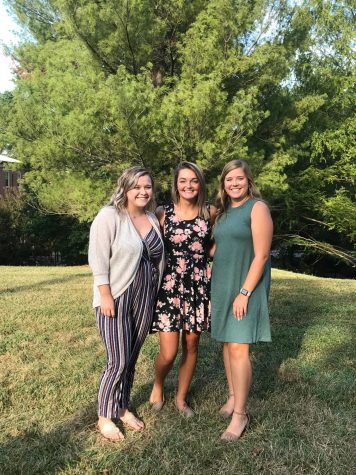 Here at Averett there are many ceremonies to recognize the success of our students. Senior Pinning is one of many special events held. It is more exclusive than others because it is only for seniors who will soon be graduating and moving on to the next chapter of their lives. Every student and faculty member represents the family environment that is found here. Each student chooses a member from the faculty or staff to pin them. This person tends to be someone who has made a special impact during the student's time here at Averett. 
"I think it's an honor and I am especially honored when a student I haven't taught for a couple years asks me," Toni Gazda, English professor said. "That means I made an impression and I did my job."
The moment the student and faculty share on the stage will be cherished forever. It is very similar to graduation except you do not get to choose who hands you your diploma. It is a tradition that has been held for some time now and will continue for many more years.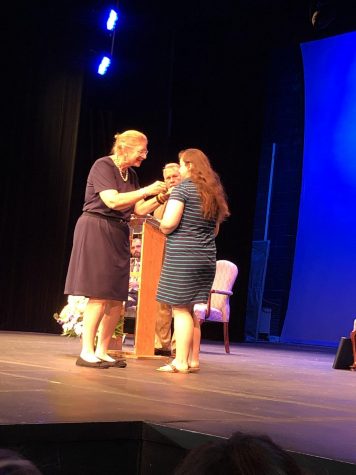 There are faculty and staff that have been pinning students for years and there are some that this was their first time being asked to pin a student. Jill Adams, assistant dean of students and title IX coordinator, was asked to pin a student for the first time and was very excited about the opportunity.
"I am very honored to know that I made an impact on a student's life while here at Averett. I look forward to standing on stage with other students in the future!," Adams said.
Head Football Coach, Cleive Adams, pins students each year. These students are his athletes as well. He does not take for granted the opportunity to see his student athletes make steps to further themselves in life.
"Senior Pinning to me represents a milestone in a student's four-year journey here at Averett University. To me it's a tremendous honor to be recognized as someone who's been instrumental in a student's life, and for us as a football program it simply represents BAM "Be a Man" principle #7  is"Graduate from Averett University," Adams said.
For faculty and staff this ceremony is very important but the students are very proud of this moment as well.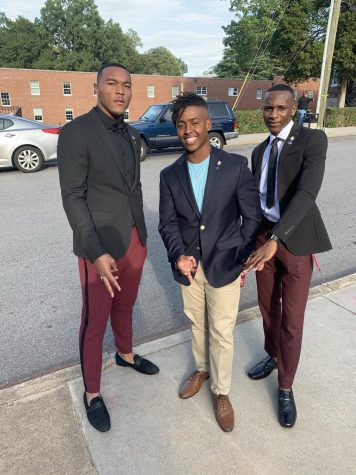 "Senior Pinning is cool to be able to see who you are about to potentially graduate with while taking pictures with your life long friends in some instances. It should continue at Averett for those purposes, for the sports teams to capture their classes, together, over the years in a preview for graduation," Devin Merrit, senior said.
This year the senior pinning ceremony was very special for both the faculty/staff and students; next step is graduation. Congrats to all seniors who were pinned and good luck on all of your future endeavors.