Creating a New Meaning for Bible Study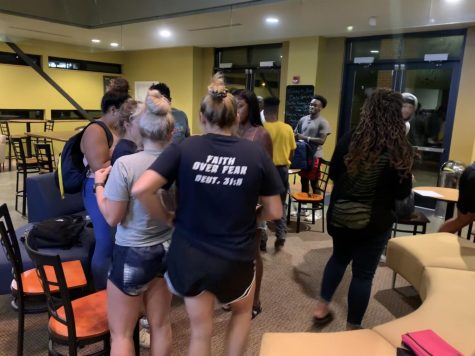 At Averett there are always opportunities to join new things or even start your own and Zenise Chambers, senior, decided to do just that. She wanted to find a way to bring her beliefs and people with similar beliefs together. She saw a lack in her personal life and knew she was not the only one so she decided to start a Bible study group of her own.
"Personally I felt like there was a need on this campus that needed to be met. Many people reached out to me about starting one and they wanted somewhere they could talk about Jesus and their problems without being judged. I believe that in this time of our lives we need to come together and talk about Jesus and start this journey with him now rather than later," Chambers said.
As college students and young women and men of faith it can be hard to deal with peer pressure and still be and or feel religious. This made the theme of this Bible study very easy to come up with. A member, Ka'seim Black, came up with the motto, "Stay the Course," to motivate others to implement what has kept him going for some time now into their life as well. With this group there is room for an open and honest discussion where students can get real about their situations. This is a very new group and they want people to feel open to come no matter their background.
"I think it will bring fellowship on campus and will help students grow closer to God in a personal way. I think it also allows people to open up and know that there are other people on campus going through the same things and that we can be there for each other," Chambers said.
This group has many fresh faces and familiar faces including their mentor Dr. Melanie Lewis, program director for the athletic training education program, who spends most of her time at North Campus.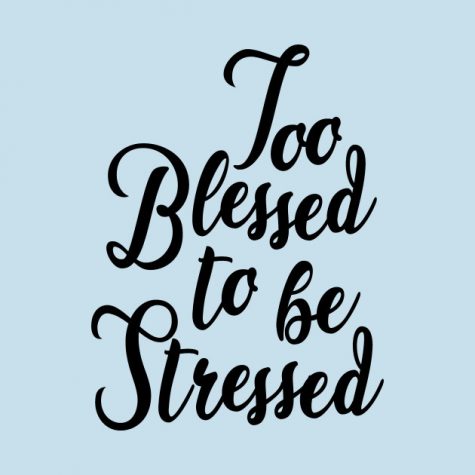 "For a few years now, I have had a desire to help with a Bible Study at Averett, but I wanted it to be student led. If the students didn't have a desire to do it, I knew it wouldn't work. When Zenise approached me about the idea, I was super excited. Even with everything that I have going on in my life, I knew that I was not going to let this opportunity pass by. I remember what it was like to be in college and trying to keep my connection with Christ. This is my way outside of the classroom to encourage and uplift students, to let them know that Christ is with them in this journey through college no matter what and that even though the Bible was written many years ago, it is still relevant to every situation we face today," Lewis said.
Chambers and Lewis both share the same passions and this created the opportunity to bring students together in a different way and create a bond through something they all have in common.
"This group is called to not only change the culture at Averett but to change the culture of every person and organization they come in contact with," Lewis said. "When this group realizes who they belong to, who they are in Jesus Christ, and the dominion and authority that they already have, things have no choice but to change. This group can help change the culture of AU by helping AU realize that a change is needed. This group will help empower and encourage others to be like Christ and stand up for what is right no matter what. This group will not be afraid to ask for what they need and what they want. This group will have the faith to believe that they can do all things through Christ who strengthens them and then act on their faith to make AU a better place. This group will help others see that they have a voice that needs to be heard and that it starts right here on AU's campus."

This group has a lot to offer for the future and with consistency and their faith, they will make a difference on this campus. To learn more contact Zenise Chambers or Dr. Melanie Lewis at their emails, [email protected] and [email protected].